Wilshere woes to continue
Featured Writer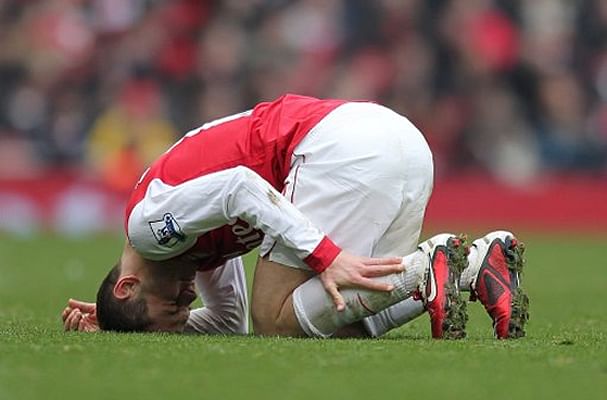 Arsenal's young midfielder Jack Wilshere suffered a  new stress fracture on his right ankle that might sideline him for the entire season.
Wilshere has already missed the entire campaign till date with an ankle injury that needed surgery. Now reports of him suffering a fresh stress fracture during his rehabilitation makes him doubtful for England's Euro 2012 campaign as well. Arsenal manager Arsene Wenger offered a positive outlook over the weekend about Wilshere's return, but a report on Tuesday suggested that the youngster's comeback has definitely taken a blow.
The news is also a massive blow to the England manager, Fabio Capello, who wanted Wilshere to feature as a key component of his plans for Euro 2012 this summer.
Wenger is supposed to make an announcement on the youngster after his side's trip to Bolton tonight.