5 hottest women in sports
So after looking at the five most handsome footballers, and pleasing the women, it was high time that men got some eye candy too.
So after much mental conflict, I centered in on the five hottest women athletes in the world. Saying that it was tough to chose them will be an understatement. Well, we only have five slots, so here we go. Guys get your handkerchiefs ready to avoid sweating.
5. DANICA PATRICK
4.  ANA IVANOVIC
3. ANNA RAWSON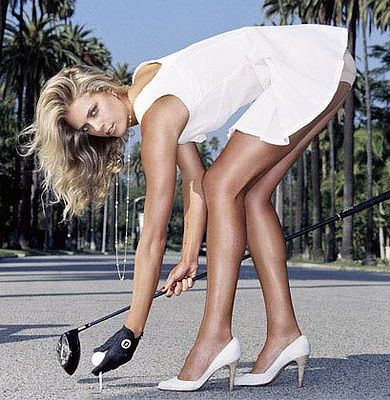 So who said that only tennis had hot women? Haven't you seen the LPGA tour ever? If not, you ought to see it, just because of this lovely lady. Her long driver made her climb the rankings ladder quickly and at the same time her long legs made her climb into the hearts of men. Mind you, she is no mean feat; she started modeling at the age of 16 and golf came after that. We should not be surprised, since after all, she is one hot Aussie chick, mate!
2. BEATRIZ AND BRANCA FERES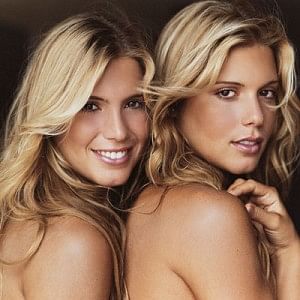 Not satisfied with a list of just 5? I decided to put in 6 of them. But staying true to the title, two of them had to be together. I needed twins and I had them! Beatriz(Bia) and her sister Branca Feres are identical twins from Brazil who are in the Brazilian synchronized swimming team. They have represented their country at various international events and we'll be looking forward to seeing them in the upcoming Olympic Games, strutting their stuff. Watch out guys, they are a double package! Hoof! Hoof!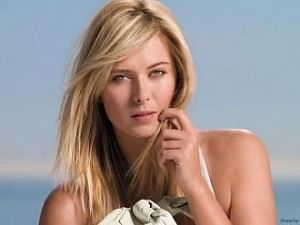 Two words for her – style and substance. This beauty is absolutely perfect in every possible way. She came into limelight after winning the Wimbledon as a 17 year old. She would later go onto win US and Australian open too. That means she is just the French Open way from a career Grand Slam. Maria is not only smoking hot on the court, but also off it. Find any 'sexiest women' list and she's bound to be in it. And the fact that she managed to be the top earning female athlete even without  any major wins proves that her face is clearly in demand. She had to be our number one.
What a list! Each one of them is a bombshell in their own right and ranking them is one hell of a job. So who are your top 5? Agree with the list? No? But whatever be your opinion, you can't refuse that you enjoyed it, didn't  you? Tell us in the comments!
Check out some more eye catching stuff here
http://www.sportskeeda.com/2012/03/26/top-10-wags-in-football-2012/
http://www.sportskeeda.com/2010/09/14/top-10-hottest-female-players-in-tennis/