Why Premier League Soccer Failed
Premier League Soccer was touted as the next big thing for Indian football.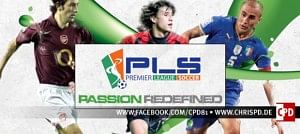 Sitting 165th in the FIFA world rankings, India has never been one to headline the footballing world. A country which considers cricket to be both a national sport and a religion, football won't be overtaking the bat and ball anytime soon. However, the eastern region of India is known for being football fanatics. For example, the Calcutta derby played between Mohan Bagan and East Bengal reaches crowds of 90,000 on a regular basis.
So one can understand, then, why Celebrity Management Group (CMG) signed a 30-year deal with the Indian Football Association to create Premier League Soccer.
It was to be a competition based in West Bengal with 6 teams and spanning over 7 months and if it was successful it would have been replicated at the national stage.
The structure of this tournament provides several parallels to its cricketing equivalent, the  Indian Premier League. Teams will only be able to have 4 foreigners and must have 6 under-21 Indian players. The idea behind this is that the younger players will be able to learn from their older, more talented teammates. The long-term aim of the tournament is to refresh the domestic football scene in India by attracting better players and helping India achieve World Cup qualification within the next 10 years. But was it easier said than done?
In the weeks thereafter, the project had exposed its organisational frailties and the cracks are in the football organizations. As a result, the entire idea of a Premier League Soccer tournament had became unfeasible.
Approval of stadiums
Five of the seven stadiums needed for the tournament have not been approved by the All India Football Federation nor there were any regular updates for the media or the players. All stadiums also require upgrading to a higher standard, which had resulted in the competition being postponed until around mid-April and ultimately cancelled.
Opposition from the All India Football Federation
As well as stamping their authority on stadiums, reports stated that the AIFF temporarily suspended tournament officials from taking part in FIFA's Transfer Matching System. This posed a problem for the 6 teams who want to fulfil their quota of foreign players. An auction took place for the players several weeks ago but whether or not these players have been paid remains a mystery. However, that current situation was enough for Robbie Fowler who had been auctioned for $530,000, to disassociate himself from the project. This was another blow to the competition.
However from local media,was found out that AIFF since did not get any monetary benefits nor they were informed about it was the main reason to their opposition.In other words(impolite) it was just another instance of corruption.
In truth, this write-up has taken a lot longer than expected for many reasons. Sure, laziness is one of them but it is also rather difficult to write a piece on a tournament where the writer can't tell right from wrong. A lot of what's been said regarding the PLS has either been a rumour or the untold truth and so it doesn't make it easy when trying to take a stance on things.
But,ultimately football loses where it does not have a political backing and football in India remains in the state we all know..