Vitamin D Deficiency in Indoor Athletes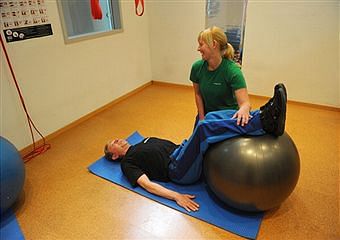 Do you get sudden fractures? Do you have a team mate who gets aches and pains on a regular basis? Do you or your friends get tired consistently? Vitamin D deficiency could be one of the reason behind the problems mentioned here.
Deficiency of vitamin D can affect an athlete's overall health and ability to train (i.e. affecting bone health, innate immunity, and exercise innate immunity and inflammation).
What factors could lead to vitamin D deficiency?
For many years it was believed that exposure to sunlight is sufficient to maintain adequate plasma levels of vitamin D.
However, any factor such as regular sunscreen use > 15 sun protection factor, clothing, atmospheric pollution, skin pigmentation, habitat with cold climate or time of the day that limits the amount or quality of sun exposure can compromise serum vitamin D levels.
Lower concentration of serum vitamin D may be common after wintertime.
In this regard recent research has  revealed, basketball players and gymnasts are a particularly interesting athletic population to study because the sport is an indoor discipline and exposure to sunlight may be limited during the competitive season.
What's the science behind it?
There is another interesting fact that calcium and vitamin D metabolism are connected. Vitamin D plays an important role in the intestinal absorption of calcium. Also serum levels of Vitamin D are directly related to bone density in both women as well as men.
How much is the required daily intake?
The recommended daily intake for adults is upto 200 IU/ day. However, recent research states that it is important as well as necessary that sports dietitians and physicians keep a routine check of  their atheletes vitamin D status and make recommendations to help the atheletes achieve a serum concentration of  32- 40 ng/ml. However if there is a doctor or physiotherapist or dietician the coaches may send probable athletes for routine check ups of vitamin D levels to a near by sports physician.
How can coaches and supports staff  help?
Keep outdoor practices during winter specially.
Recommend your player/ athelete to include fish in their daily diet.  It is worth noting that an adequate consumption of fish atleast four times per week- maintains vitamin D level above 65nmol/L.
In case atheletes dislike fish, the routine supplementation or other foodstuff like eggs, soymilk, mushrooms can also be included in the diet.
the athelete may herself/himself keep a check of excessive use of spf, sunlight exposure and diet.
How does an adequate level of vitamin D help?
faster reaction time
less soreness from workouts
reduced probability of fractures
good absorption of calcium, thereby getting all benefits of appropriate calcium levels in the body.
So dear athletes, don't avoid all the sunlight cause it will eventually help you all the way.