Sandesh Gadkari announces his arrival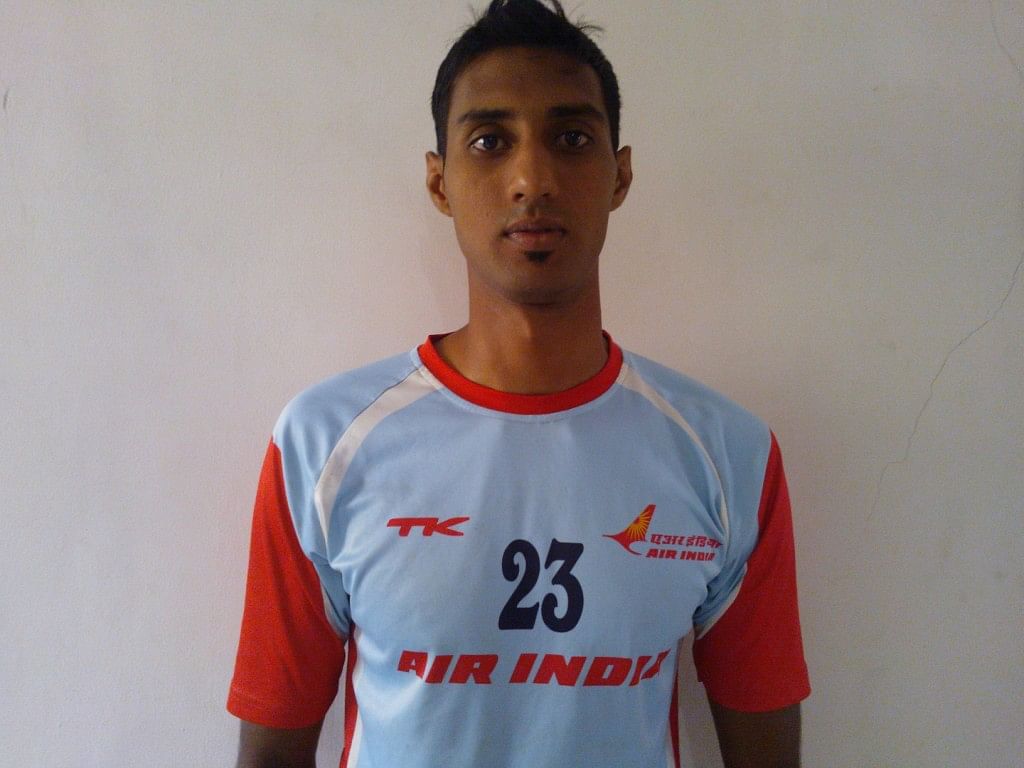 At a time when almost every team apart from Pailan Arrows stay dependent on foreign recruits in the I-League, Air India prefers to be different. Unlike most other teams who boast of foreign recruits upfront, Coach Santosh Kashyap has swum against the tide.
Two Indian strikers share 14 goals among themselves for Air India. If one of them is India U-23 striker Manandeep Singh, Sandesh Gadkari is the other. The duo, who have been hunting together since the kick-off of the edition, remains the highest Indian goalscorer so far (as on April 19, 2012) with seven goals each.
 "His towering presence is an added advantage. His ability to finish it off from inside the box makes him someone to look forward to. He had already announced his arrival," Kashyap says in one breath.
A bit frustrated in not being a regular starting member at Pune FC, Sadesh joined Air India at the start of the season. "Santosh-sir remains the biggest influence in my career. He put his faith on my ability and motivated me to give my best on the field," Sandesh returns Kashyap's compliment. "He has matured me as a player."
Sandesh was born in a middle class family in Pune – a family stressed on good education. But despite boasting of a graduate degree from Ness Wadia College of Commerce, Sandesh's love for the sport never faded away.
'Thunder Cats' stayed Sandesh's first local club in Pune. And as he started playing regularly, his goal-scoring exploits caught the eye of all and that landed him a contract with Pune FC.
An avid supporter of Arsenal Football Club, Sandesh isn't willing to bask in the glory. "A striker is all about conversions. But the rule stays that a striker will have bad days too. I need to overcome them," he adds.
Name: Sandesh Gadkari
Date of Birth: March 16, 1987.
Place of Birth: Pune, Maharashtra.
Playing Position: Striker.
Clubs Played for: Pune FC (2007-11), Air India (Present)
You may also like