El Clasico: Barcelona vs Real Madrid LIVE
Contributor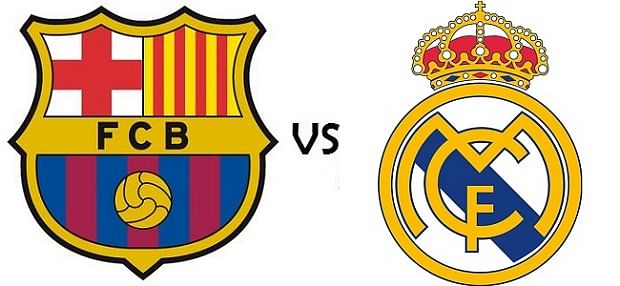 This is it. The biggest rivalry in Spanish football. Real Madrid are set to take on Barcelona at the Nou Camp.
Only 4 points separate the two sides in La Liga, therefore, it's a crucial tie for both parties.
The two Spanish heavyweights are likely to go all out for the win, so we can expect a cracker of a match!
Madrid have not beaten Barca since Pep Guardiola took over as manager of the Catalan side in 2008. On the other hand, Los Blancos are on an 18-match unbeaten run in La Liga this year
Guardiola has already started with the mind games, exclaiming that the title is for Madrid to lose.
Will Mourinho's Madrid prevail against a side who haven't lost at home this season?
Join us for LIVE Commentary to find out!!!