Why I love the beautiful game called football
Senior Correspondent
Maybe my mom didn't give me enough Horlicks or maybe I didn't clung onto the goal post more often, in an effort to stretch myself. For reasons unknown, I wasn't taller or stronger  as other children of my age should be. I was too thin and too short to be a classmate of my classmates. However, that was least of my concerns until one day I was smitten by this sport called 'Football'. But alas, I never got a chance to prove my worth at the game as for our football instructor had a simple rule: Farther the ball you hit, better the player you are.
That was Football in its crudest form. Why would anyone like this stupid game? We already have enough Olympic events to test the strength of the human body.
'Have you ever watched X-Games?'
My seniors at school had a finer knowledge about football than the instructor. They knew everything about football. At least, they pretended to know everything. But in reality, all they knew were tricks with the spotted ball – stepovers, backheels , curling crosses, diving headers, bicycle kicks. For them, football was about these tricks and the best footballers were those who performed these tricks.
'Why sit through the whole orchestra when all you wanted was to hear the final crescendo?'
Then, there were my classmates. Their understanding of the game was very archaic – best players played at the front to score goals and dummies played at the back to make clearances. Even the dummies had their hierarchy depending how far the clearance was made (Needless to say, I was at the bottom of that hierarchical pyramid). For them, the beautiful thing about the game was scoring goals.
Eureka Moment!!
Watching players from Spanish league was a breath of fresh air for me. They seemed to do things that any mortals like us could do and yet left the spectators in awe. They passed the ball around and, just like that took three opponents out of play.
Then, it hit me. The moment of enlightenment, realization that the tricks and the goals were only showcase pieces to lure the outside bystanders, and the real football lay in the magic of
tactics and formations.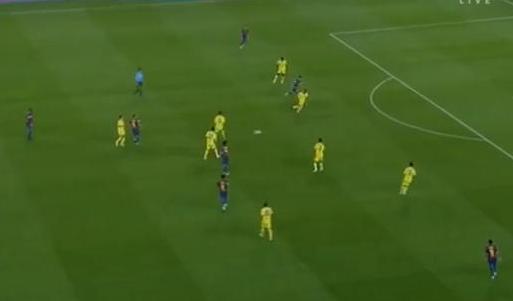 Beauty lies in the eyes of the beholder
There are occasions when those eyes aren't sharp enough to comprehend the beauty. So, we seek assistance. We watch previews on TVs. We read tactical reports. We learn to see what's beyond the horizon of what untrained eyes can never see.
Once the spectacle comes to a grand finish, we reproduce it on paper. Yes! We write what others have already written. We speak what others have already spoken,  for there are countless people who travel through this path in search of the Beautiful Game. It is our duty to guide them in their quest for we have been guided by someone else.
Finally, to wind up things –  Beauty lies in the details. If you don't have eye for the details, then train your eyes. Otherwise,  "Football is a simple game; 22 men chase a ball for 90 minutes and at the end, the Germans always win."