Perfect setup for the Manchester derby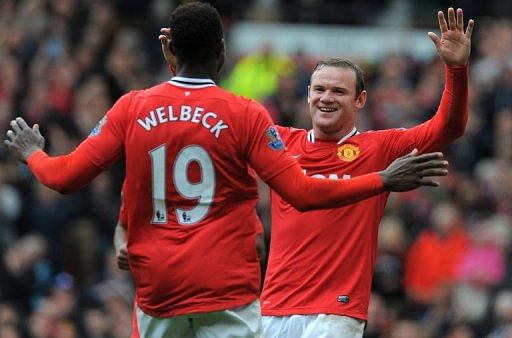 First of all, let`s give credit to David Moyes and his side. They were 4-2 down and I bet 99.8%of the people watching the game (including quite a few Everton fans) would have thought: game over! But their general play was pretty good and the way they passed around and scored those two goals spoke volumes of their grit and determination, qualities that United adore dearly. United huffed and puffed for the next 11 minutes but couldn`t find a way past the dogged Everton rearguard.
I am assuming that City`ll win at the Molineux stadium tonight. Given Wolves` current form, few would argue against this supposition. This sets us up nicely for the Manchester derby on 30th April. As a United fan, I am enthused by the prospect of going to the Etihad stadium and doing to Man City what Real Madrid did to Barcelona yesterday night: beat your opponents on their own pitch! City`s players`ll be feeling the heat after United`s draw. They know that they have to win not only at Wolves but also at the Etihad. The psychological implications of such a realization are enormous especially since Mancini has outwardly given up on the title. In their hearts, City`s players will be freaking out come derby day. One mistake and they could be seeing United go six points clear with two games left.
ALL the pressure will be on the City players. United have the know how to deal with such crunch situations and will approach the match with focus amid little nervousness which is natural. United`s players live for such situations and they will be rubbing their hands with glee at the prospect of a win at the Etihad to all but cement their grip on their 20th league title.
As a spectator however, one couldn`t have hoped for a better setup for the derby next week. This twist adds more spice to the tale and makes the derby match next week as awaited as the El Clasico last night. Both teams will be eager to get the edge over the other and this should make for an enthralling 90 minutes. As a United fan, I am not at all troubled. I have full faith in the team and I know they will try their freaking best to win it at their arch enemy`s ground. Go United!!