The Specialists - a special breed!
Featured Writer
"Is T20 killing the essence of test cricket?"
A question that has done rounds of various TV shows, expert articles, discussion forums and college canteens. From the advent of the shortest format of cricket (till now, who knows we might trim it down further!), this question has provided for one of the biggest verbal battles. While a few love the amalgamation of sports and entertainment, others despise it to the core (only to check it out through the corner of their eyes!).
In this never ending battle of boon or a curse, T20 has become the breeding ground of a different species of cricketers. A selected few, who are now "the Specialist" of the shortest format of the game.
These Specialists are a set of players who have made T20 their way of living. They go around the world playing for various T20 leagues turning out for various teams. Most of these players have either gone out of favor with their national sides or have gone past the age of staging a comeback at the International circuit to put on their country's colors. They are like the Rambos and Ray Quicks who are burnt and stay out of the system yet are called upon when there's a job on hand.
The IPL, too, has a few on show and here's a look at a few menacing ones!

Chris Gayle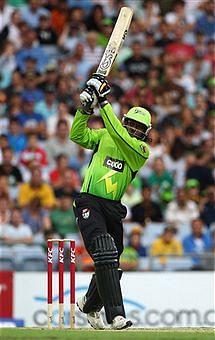 The most dangerous of the lot. Once the captain of the West Indies team, Chris Gayle, sadly, went on loggerheads with the West Indies cricket board and has not found a way back into the national side. The destructive left-hander from Jamaica, however, went on play for the various T20 leagues round the world donning the colors of  Barisal Burners,  Kolkata Knight Riders, Matabeleland Tuskers,Royal Challengers Bangalore, Stanford Superstars,Sydney Thunder, Western Australia and Worcestershire. His hitting prowess makes him the most wanted t20 player around the world and with the big bucks being shelled out, he's not complaining either!
Alfonso Thomas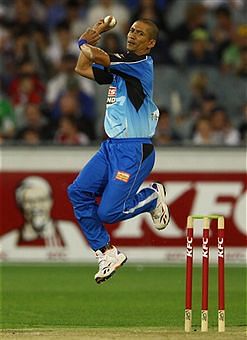 A South African born cricket who played just one t20 international for his country.  A bustling medium pace bowler and a hard hitting lower-order batsman, Alfonso is one of the most wanted when it comes to the t20 format. Alfonso Thomas is regarded as one of the best death over bowlers around the world because of his ability to bowl successfully in the back end of a T20 game. Nick named as the "Great Alfonso", Thomas is a professional T20 player who turned out for numerous teams such as Adelaide Strikers, Dolphins,North West, Northerns, Somerset,Staffordshire, Titans, Western Province. Currently turning out for the Pune Warriors, Alfonso Thomas is one of those players who has made it big in this genre.
Owais Shah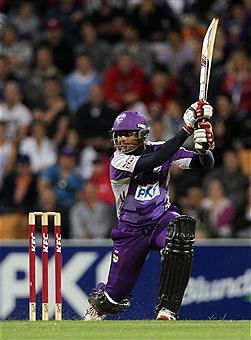 This 33 year old English player of Pakistani origin, struggled at the international level when he played for his country. With only six test matches under his belt that boasted of a meek average of 26, Shah quickly went out of favor with the national selectors. But that opened a new horizon for Shah as he took to T20 cricket. He traveled around the world and played for  Cape Cobras, Delhi Daredevils,England Lions, Essex, Hobart Hurricanes, Kochi Tuskers Kerala,Kolkata Knight Riders, Middlesex and Wellington. Currently playing for the Rajasthan Royals, this stylish right hander has emerged as a true game changer. Placed third in the list of Orange Cap holders, Shah might well put the English selectors in a spot of bother.
Ryan ten Doeschate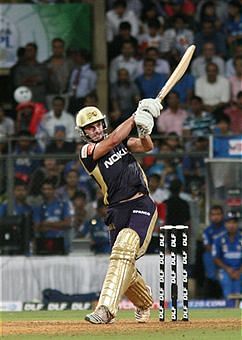 This is the only man in the list who features from a non test playing nation – Netherlands. This South African born cricketer is one of the biggest names when it comes to T20 cricket. Though he is a permanent fixture in his nation's ODI side, he features in this list because of his impact that he has created round the world playing T20s. This all rounder is a top draw pick for any T20 side as he can win you matches with both bat and ball. Apart from playing for his country, his CV comprises of teams like All Stars, Canterbury, Essex, Impi,Kolkata Knight Riders, Mashonaland Eagles, Tasmania and Western Province.
Herschelle Gibbs 
A player who had the makings of a great, Herschelle Gibbs, achieved less than what he should have. This amazing stroke player was one of the most fearsome hitters in world cricket. He's the first player to hit six sixes in an ODI and his innings of 175 against the Aussies would always be remembered by every cricket lover. However, his career was marred with the match fixing scandal and now off form coupled with the rise of AB de Villers and Hashim Amla has made the selectors leave him out of the national side. However, this dashing batsman has gone round the world playing for the various T20 outfits like Cape Cobras, Deccan Chargers,Glamorgan, Khulna Royal Bengals, Mumbai Indians, Northern Districts, Perth Scorchers, Western Province and Yorkshire.
Azhar Mahmood
The latest entry to this year's IPL, Azhar Mahmood is now a British citizen. Once a regular member of the Pakistani side, Mahmood went out of the reckoning after the 2007 World Cup. Since then, he has been in England playing county cricket and various T20 outfits like  Auckland, Dhaka Gladiators, Islamabad Cricket Association, Kent, Kings XI Punjab, Lahore Badshahs, Pakistan International Airlines, Rawalpindi, Surrey and United Bank Limited. Now playing for the Kings XI this IPL, this seam bowler and hard hitting batsman can be a player to look out for.