More Extreme Rules Predictions
Senior Correspondent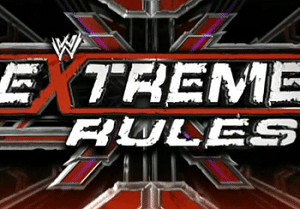 We are just a few days away from this year's Extreme Rules pay-per-view, and since my last predictions column, three more matches have been added to the show. Overall, this year's installment is shaping up to be a pretty solid card, and more matches could be announced between now and Sunday night. For now, let's look at the three new matches that have been added.
WWE United States Championship: Champion Santino Marella vs. The Miz On Monday Night RAW, this match was announced as taking place before the event, available for free viewing through WWE.com. Honestly, despite the fact that Miz is a former champion, as well as a former WWE Champion, I don't see a title change happening here. Miz did get the pinfall for John Laurinaitis' team at Wrestlemania 28, but since then, absolutely nothing has been done with the man. In fact, in several backstage segments, Laurinaitis has completely blown him off, treating him as an afterthought. Meanwhile, Santino Marella has been in the middle of an "ultimate underdog" gimmick, winning most of his matches and enjoying a surprisingly successful championship reign. When you also factor in that this match is not officially considered part of the PPV since it will only air over the Internet, basically being a dark match and dark matches never meaning much, a title changing hands is highly unlikely. Look for Marella to retain the title here and continue his hot streak.
Intercontinental Championship (Stipulation TBA at the Pay-Per-View): Champion The Big Show vs. Cody Rhodes Rhodes has been on a losing streak since dropping the IC title to Show at Wrestlemania 28, with Show distracting Rhodes with videos of him being knocked out by Show at 'Mania, in much the same way Rhodes played up Show's most embarrassing 'Mania moments prior to the big event. While Rhodes has caused Show to lose a couple matches since then as well, this angle has been all Show, and it will likely continue through the end of Extreme Rules. Rhodes doesn't need to win the title back here, and is in fact rumored to be moved to the main event scene in the near future, which is a very likely scenario. Despite the fact that the stipulation has not been announced yet, I am fully expecting Show to retain his title here, with Rhodes moving onto another program, possibly with Sheamus for the World title over the next couple months.
Falls-Count-Anywhere Match: Kane vs. Randy Orton I've already talked about this match in a previous column, so I'll keep my prediction relatively short. These two are 1-1 in matches right now, and this match should end the feud. Expect Orton to win here, and, should Daniel Bryan win the belt back in his match with Sheamus on this night, look for an Orton/Bryan program in the future.
UPDATE: A new stipulation has been added to the John Cena/Brock Lesnar Extreme Rules Match. Should Cena lose, the name of RAW will be changed to Monday Night RAW: Starring Brock Lesnar. Based on this, there's a very good chance Cena will win the match, although it is possible we could see Lesnar win the match, with Cena winning a rematch later on and getting the name changed back in the process. I am still going with my original pick of Lesnar, but would not be surprised to see Cena take it with this added stipulation, especially following the confrontation with Edge on Monday night.