Sportsmen turned politicians
Featured Writer
Is politics a sportsman's cup of tea? If your answer is yes, then it begs the following further question: can any achievement in a sportsperson' career justify the expectation that he'll contribute just as much to the country's governance as he has to the world of sports? What exactly prompts an athlete to stop into a field that is not his forte?
With the President's approval for his nomination to the Rajya Sabha, Sachin Tendulkar has decided to enter the big, bad world of politics. It would be quite interesting to see how he fares on the turf of politics after having excelled beyond imaginable realms in cricket, and whether his contributions will be of the same magnitude as they have been in cricket. But Sachin isn't the first sportsman to have entered politics – there have been a handful of sportsmen before him who have ventured down this road.
Let's have a look at some of the sportsmen worldwide who eventually made their entry into politics.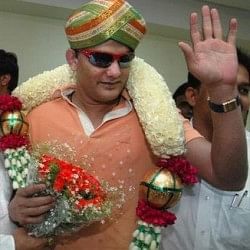 Mohammed Azharuddin
Azharuddin was considered as one of the best captains to have captained the Indian cricket team, apart from being an exceptional batsman, until he was named in the match-fixing controversy. Azharuddin was eventually convicted and was handed a life ban from cricket. He joined the Indian National Congress party in 2009. Contesting the Indian general election in that year from Moradabad in Utta Pradesh, he won a seat as a candidate for the INC. His cricketing fame assisted him in the path as he defeated his closest BJP rival, Kunvar Sarvesh Kumar Singh, by more than 50,000 votes. Having won the elections, he promised the citizens of Moradabad that he would address and improve the electricity problem prevalent in the city and construct a University and a stadium there.
Sanath Jayasuriya
While struggling to regain a spot in the ODI team, Sanath Jayasuriya decided to meander into the world of politics by contesting in the general elections in 2010. He would enter politics under the UPFA ticket from the Matara district. By winning the election, he became the first national sportsman who had turned into politician in Sri Lanka.
"When the UPFA invited me to contest for the general elections I felt that this was a golden opportunity to work for people wholeheartedly. I decided to accept the UPFA's invitation after an exhaustive study. I will not give up cricket though I have come into politics. It is my duty to serve the people in return for what they did for me to come to this position," Jayasuriya said.
Imran Khan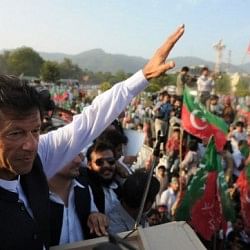 The entry of former Pakistan captain and arguably one of the best all-rounders ever in world cricket, Imran Khan, into politics, was almost inevitable. After retiring from cricket in 1992, Imran was actively involved in social work. In 1996 he formed a political party – Pakistan Tehreek-e-Insaf – which focused on anti-corruption policies. However, the raw, newly formed party failed to win a seat during the 1997 general elections in Pakistan. He then supported Pervez Musharraf's campaign in 1999 in the hope and belief that Musharraf's reign would put an end to corruption and political mafias. In 2002, he was sworn in as a Member of Parliament. From that moment on, Imran Khan has been involved in a lot of endeavors which mainly revolved around creating a clean government, creation of a welfare state, formation of an independent judiciary and putting into practice a greater vision of a democratic Pakistan.
Marat Safin
Former tennis world No.1, Marat Safin who retired from tennis in 2009 after winning two Grand Slam titles during his career, made a giant leap when he was contested for a seat in the Federal Parliament in Russia. In his tennis playing career, Safin was famous for being a gifted athlete who was frequently undone by his erratic outbursts of anger on the court. At just 31 years of age, he won a seat in the lower house of the parliament to represent the pro-Kremlin party United Russia, thus becoming one of the youngest members in the Russian 45-seat legislature. "I am an intelligent guy and I have a lot to bring and a lot of ideas about things and what to do," Safin said. "I am very committed to it," he added.
In 2004, the flamboyant Sidhu stepped from television into politics. In the Indian general elections in the same year, he won a BJP seat from the Amritsar electorate. But due to an impending court case against him (in connection with the murder of Gurnam Singh), he resigned. After the case was resolved, he contested in the elections again and won the by-elections by a fair margin. In the 2009 elections that he won, he defeated a contender from the INC by 6000-plus votes.
French footballer Eric Cantona, retired at the age of 30, from playing for Manchester United. He played for 5 seasons with them and won 4 Premier League titles, 2 leagues and FA Cup Doubles. He took up theatre and cinema after his retirement from football in 1998. In 2010, he made his debut as a stage actor in – Face au paradis – a French play which was directed by his wife. In the same year, he urged customers to withdraw their money from major retail banks with regards to the global financial crisis then. Early in 2012, he began gathering signatures from elected officials in order to bid for the French presidential elections.
Some other sportsmen who dabbled in politics were Mansoor Ali Khan Pataudi, Chetan Chauhan, Kirti Azad, Vinod Kambli etc.