Lethal weapons - The men who strike!
Featured Columnist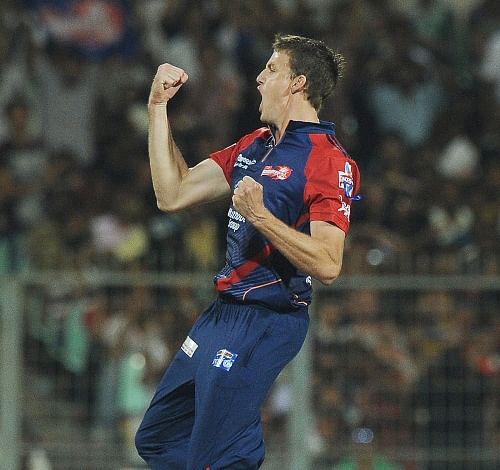 The two best fast bowlers this IPL season yet have been Morne Morkel and Dale Steyn. The former wears the Purple Cap for the highest wickets, but Steyn has only been a whit behind in impact and not much more in the number of wickets.
On Sunday last, both were in their elements. Morkel stunned Rajasthan Royals by firing in unplayable yorkers in the 19th over of the innings conceding only 3 runs. The Royals needed only 15 runs from two overs, but were left to score 12 in the last because of Morkel's hostility, speed and pin-point accuracy. They could manage only 10 and lost the match by a solitary run.
In the second game the same day, Steyn was absolutely sensational. He couldn't prevent a defeat for the Deccan Chargers against Mumbai Indians at the Wankhede Stadium, but he did make the measly total of 100 his side was defending seem twice as much.
Big-hitting Richard Levi was bowled first ball by a late outswinger and for the entire time he bowled, Steyn had the batsmen on tenterhooks and the spectators in thrall. With almost every delivery of his four overs, Steyn looked like taking a wicket as he exposed his full repertoire of skills on a seaming pitch.
Not Tendulkar, not Rohit Sharma, not Dinesh Karthick – in fact none from the Mumbai top-order — could play him with any degree of comfort as he swung the ball late and both in and away. The pace was red hot, and in between he cleverly slipped in the slow ball to keep the batsmen guessing. It is a moot point whether Steyn could not have won the match for his team had the Chargers scored perhaps even 20 runs more.
The success of Morkel and Steyn – and also Malinga, Lee, Shabaz Nadeem, Sunil Narine, Murali – to name a few – suggests that T20 cricket is not `killing' bowling skills as some trenchant critics of this format have been saying. Indeed, the pattern over the past five seasons seems to show that the more skilled bowlers are the more successful.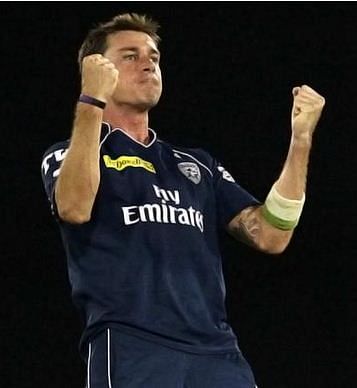 Frankly, I think sometimes too much is made of bowlers suffering because of limited overs cricket. Because they are forced to restrict runs, bowlers lose the ability to pick up wickets in matches of shorter duration contend the purists and critics. Consequently they become poor Test match bowlers too. It's an argument that stands on very weak legs now though.
True, in the early days of one-day cricket, bowling a restrictive length, keeping runs down was considered a paramount virtue. This was manifest rather more in English cricket than elsewhere. Medium-pacers who could bowl a steady line and length were aplenty whether they got wickets or not were thought to be major assets.
Most countries followed this theory which is what gave rise to the `utility' all-rounder as a prized possession, and not entirely without justification: India, for instance, won the 1983 World Cup through sterling work put in by players who fit such description viz Roger Binny, Mohinder Amarnath, Kirit Azad.  But the game has come a long way since.
As batsmen shed their coyness and began improvising, the value of bowlers who could essentially keep the runs down began to diminish rapidly. Soon captains and bowlers realized that it was almost impossible to keep batsmen quiet through line and length stuff. The best way to win – even in limited overs cricket – was to take wickets.
The history of one-day cricket shows that the great bowlers in this format – Malcolm Marshall, Dennis Lillee, Glen McGrath, Wasim Akram, Shane Warne, Muttiah Muralitharan, Allan Donald, Anil Kumble Zaheer Khan to name some – are also those who have been immensely successful at Test cricket. To this list can safely be added Morne Morkel and Dale Steyn.
What marks out these bowlers as different is skill as well as the ability and intelligence to adapt. This has helped them take wickets in different formats with equal facility. They have not tried to be defensive and changed their approach to restricting runs; rather they have pursued the attacking route, albeit in a nuanced manner.
The bowlers who have suffered are those shy of taking this route, lacking the heart (or sometimes a captain's support) to risk conceding a few runs in the quest of wickets. It is this defensive thinking which is the real threat to bowlers, not the format.