Memoirs of a Benchwarmer: A review of Vikash Dhorasoo's "Substitute"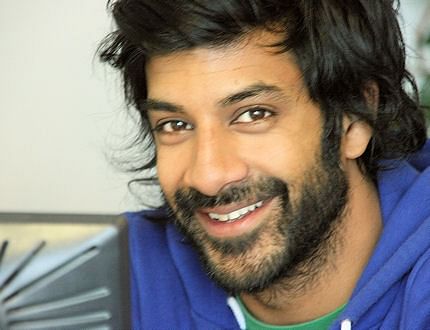 I was taken aback when I found Vikash Dhorasoo was listed on IMDB. Despite being part of the French squad that eventually reached the final of the 2006 World Cup, the midfielder just spent 16 minutes on the pitch. Frustrated and disillusioned, he made a documentary about the whole experience. 'Substitute' released in 2007 and surprise, surprise he eventually went on to make one more film, La très très grande enterprise.  'Substitute' debuted at the Berlin Film Festival in April 2007. The film offered a bird's eye view into the trials and tribulations of the eternal benchwarmer. He also had the misfortune of spending a UCL final on the bench in 2005 when he used to play for the Rossoneri.
The fact that the film was released on the back of the hugely successful "Zidane: A 21st Century Portrait" is quite obvious.  With self pity clearly the order of the day, the then 33 year old was shown spending most of his time moping around hotel corridors and filming increasingly blurry images on a Super 8 camera. In terms of sheer action it certainly no where near to 'Escape to Victory'. In fact most of the controversy surrounding the movie stemmed from the fact that it portrayed the communication breakdown between Raymond Domenech and Dhorasoo. Some of the dialogues are unsettlingly reminiscent of a Jeetendra movie; "I was his son and he let the neighbour's son play instead," rued Dhorasoo. Maybe the Indian blood affects you after all.
Domenech also vented his ire saying that he never granted him permission to use the tapes publically and he expected himself to be edited off. Domenech who himself had courted much controversy during his reign as the French coach, did have a point though. The release of the documentary was followed by a series of hilarious mock videos that were posted on Youtube. The parodies featured Dhorasoo idly playing with a light switch and undergoing a pedicure. Other heartless ones showed him scoring in the World cup final, unfortunately that was in the virtual world of his gaming console and being headbutted by Zizou. The film angered, Domenech and he opined that the midfielder was probably looking for a career switch and this was his attempt to do so. Dhorasoo now has taken up coaching a Ligue2 team and moonlights as a poker player. Dhorasoo started making the film right after being sacked by PSG for criticizing the coach. Armed with a camera he roped in French goalies Gregory Coupet and Mickael Laundreau and he went about filming his lachrymose jeremiad. Despite all the flak, the movie does generate some genuine moments of pathos and reminds all of us of the host of "What if?" moments that surrounds our lives. A must watch for all ages.