UEFA warn of Euro ban for Chelsea and Manchester City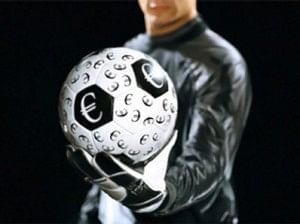 Despite being forgotten about by many football fans, players and even owners, FFP has again reared it's head – as UEFA and Michel Platini attempt to 'clear it up'. Under the new guidelines, clubs are allowed to make losses "of no more than 36 million" over a two year period. "Sanctions" are expected to be implicated by 2013/14 and it seems UEFA are keen to give a strong stance on the issue.
Manchester City – currently 2nd in the Barclays Premier League – reportedly lost £197m last year alone. Something that according to UEFA, must change, otherwise Manchester City could face such sanctions as expulsion from the Champions League.
Speaking to the Mail – Alasdair Bell, UEFA's director of legal affairs said:
'Sanctions need to be sufficiently effective and credible to make people abide by the rules. If we're not capable of enforcing the system, in a way in which makes Financial Fair Play a reality, then we might as well forget it.
'Clubs who maybe have made more serious and effective efforts to bring their own house in order will expect the rules to be applied to those who have not done that.'
The whole aim of the scheme is to attempt to even the playing field somewhat, and finally stabilise the way football finances work.
Bell later went on to say, 'The sanctions system has to be tailored to encourage rather than punish. But if certain clubs are just ignoring the system, we are going to face legitimate demands from others to do something about it. This is a balancing exercise that will have to be carried out by the panel.'
From these comments, and others by Michel Platini (whose job seems to be riding on this) seem to suggest that it will be English football that will be targeted and perhaps made an example of.
In my opinion, who can blame them? 197m pounds of debt is astonishing and even attempts to raise funds through "questionable" sponsorship deals may not pay off in the future. UEFA have said that all clubs will be able to report other clubs if they feel that their rivals have broken the rules.
The handling of the FFP and punishments and rewards will make for interesting viewing for clubs like Arsenal – whom sustain Champions League football on a tight budget.
Manchester City and Chelsea will have to clean up their act if they want to remain amongst Europe's elite.
Written by Frankie Hobbs
Follow him on Twitter @FrankieH_
Published with permission from O-Posts.