FA Cup: All or nothing for the Reds
Featured Writer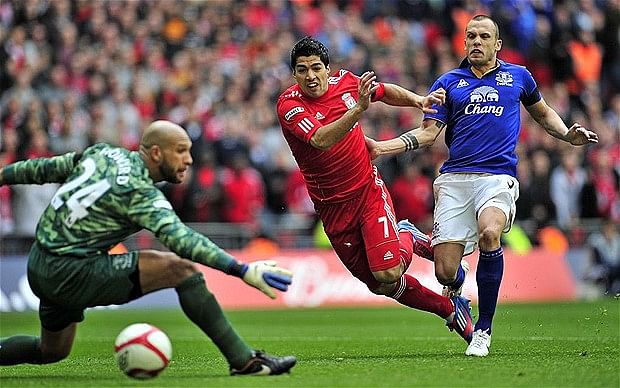 No matter what the Reds' fans say, the 2011-12 season has been a disaster for Liverpool football club and a Carling Cup victory cannot paper over the massive cracks that have formed since the turn of the year.
2012 has seen Liverpool record their worst run of form in the league for 59 years with 6 defeats in seven, seen themselves fall below Everton in the league for the first time in seven years and found themselves 36 points behind Manchester United at the top of the Premiership at the time of writing.
Before the season started, the majority of football pundits were predicting that Liverpool would be the most likely to claim the lucrative 4th Champions League place behind the Manchester clubs and Chelsea. But even with the Blues falling off the pace as much as they did during the winter, Liverpool were nowhere near the top four and haven't been able to capitalise on the poor form of both Chelsea and Tottenham in recent weeks. If this had been any other manager and not a club legend like Kenny Dalglish, fans would have queued outside Anfield to pelt rotten fruit at him.
The recent departure of Damien Comolli was an inevitable decision after the lack of success with the majority of his signings. I've never been a fan of his transfer policy. He seems to sign very good Premier League players who've played for 'lower clubs' for inflated prices but his track record at both Spurs and Liverpool suggests it doesn't work. David Bentley, Darren Bent, Vedran Corluka, Jordan Henderson, Charlie Adam, Stewart Downing and of course Andy Carroll have all been failures signed by Comolli and I think it's best for the club that he has left.
So far the only bright spots in a wretched season have been the cup competitions. The victory in the Carling Cup – Liverpool's first trophy for six years – and upcoming FA Cup final appearance would be cast as a success for most teams but a club like Liverpool should really be aiming for more especially with the amount of money they spent in the summer.
The Carling Cup is an odd trophy for fans because if your teams wins it you defend it as silverware but once your team is out you deride it as the 'Mickey Mouse' cup. But the FA Cup carries so much more history that winning it – in my opinion- would mean a successful season for any club. And in the history books it will say that Liverpool FC won two trophies in a season.
So for Liverpool, a victory against Chelsea – who will also be looking to redeem themselves after their worst season in a decade – will probably tip the balance in favour of a respectful season but if they fail, not even lifting a trophy can gloss over their nightmare of a league campaign.