Petr Cech: It's a great boost
Featured Writer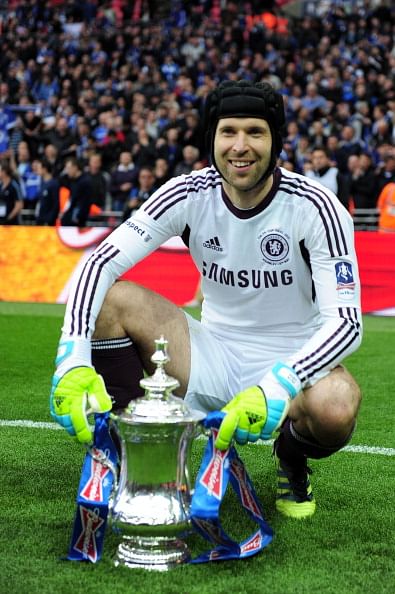 Chelsea FC goalkeeper Petr Cech was a happy man after his club won The FA Cup against Liverpool FC at Wembley on Saturday. The keeper is now looking forward to the grand finale in two weeks time, when his club face Germany's FC Bayern Munich in the UEFA Champions League final.
Cech won The FA Cup for a fourth time with Chelsea FC and he secured his side the title with a stunning save in the 81st minute of the game, when the keeper denied an Andy Carroll header its way into the back of the net and pushed it onto the bar. The Chelsea star is now full of confidence ahead of the UEFA Champions League final on May 19. Chelsea is expectig a tough match against Bayern Munich at the Allianz Arena. But Cech feels that The FA Cup win will give his side the needed additional confidence to win the European crown of club football. "It's a great boost because any time you win a trophy it gives you confidence and a good mood, so now we have two weeks to prepare and we have another opportunity for this feeling again," Cech told the club's official website www.chelseafc.com. "We can concentrate on that full of confidence – it would have been completely different if we'd lost, but we didn't," said Cech. Europe is getting ready for an extravaganza at Munich…
Read more at http://www.sportskeeda.com/wordpress/2012/05/06/petr-cech-its-a-great-boost/
Reproduction in any media, publication and/or social media (e.g. Facebook) without giving proper credit to www.sportskeeda.com is prohibited!
Copyright © Chris Punnakkattu Daniel | www.sportskeeda.com
Published with permission from www.sportskeeda.com | NEWS » SportsKeeda.