Top 10 worst signings of the season
Featured Writer
"I went to Subway and asked for their costliest sub. They gave me Torres. "- @sickipediabot
The list of the best players seems the easiest to compile as it's easy to choose the best of the lot on the basis of the return the players gave. It's a simple mathematical formula; the number of goals scored divided by the money exchanged gives you the return. Of course, there are many more nuances to that list and it has a lot more depth than my shallow reasoning.
The problem with finding the worst of the lot is the number of choices that literally fight for a spot. But how bad is bad enough to get you on the following list? Let's start with the best of the worst moving to the worst of the worst.  And by the by, Andy Carroll wasn't signed this year.
1.       Park Chu Young – Arsenal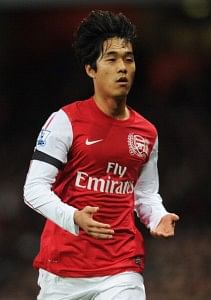 Apparently a striker, Chu Young ran away mid-way through a medical with French side Lille and embarked a London-bound plane. He eventually signed for Arsenal for £2.6 million and hasn't done much since. A goal against Bolton in the Carling Cup and a handful of appearances are all that he has done this season. This is one Wenger bargain that went down the drain. Or has it?
2.       Charles N'Zogbia – Aston Villa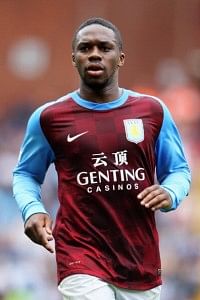 Now £10 Million is a huge sum, and a replacement for Stewart Downing and Ashley Young obviously had a lot to live up to. His potential was assured last year when he saved the DW from plunging in to the relegation pool, but he hasn't been able to retain the same form for the Villains. 2 goals and three assists is a skewed equation and he may just do better under different (read better) management next year.
3.       Charlie Adam – Liverpool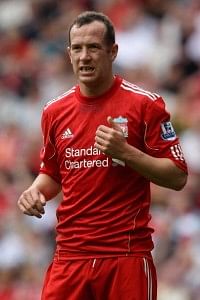 Another performer of last season proved to be a brilliant sale for his ex employers, Blackpool. He shone for Blackpool in more ways than one and seemed destined for a top four side. Anfield was already loaded with midfielders but Meireles said goodbye and there may have been a position for Adam to fill. But he hasn't done so, not good enough for £7.5 million at least, and his inconsistency has made him a vital part of the disappointed season for Liverpool.
4.       Jordan Henderson – Liverpool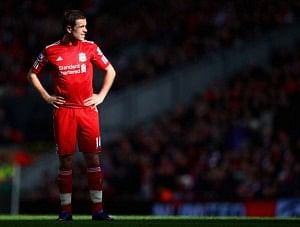 He left the Stadium of Light for a hefty £16 million. An England hopeful, he's amassed quite a number of appearances this year, but that is all that he has managed to gather. May have shown blink-and-miss moments of spirit, but that isn't enough in the most competitive league in the world, or for a decent league postion.
5.       Stewart Downing – Liverpool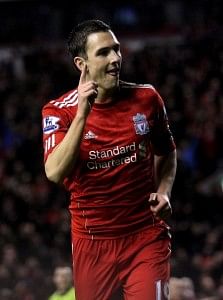 Completed the Kenny Dalglish failure triplet after he came in for £20 million from Aston Villa. Another England hopeful, he will remain just that, considering the winger has scored absolutely zero goals in the league. Now, that much money could have gotten the Liverpool side in the top four if it would have been spent with a little more thought, and maybe even a spent Pennant could have helped. But the Carling Cup is silverware after all, and one more than Arsenal has seen for the last 7 years.
6.       Scott Dann – Blackburn Rovers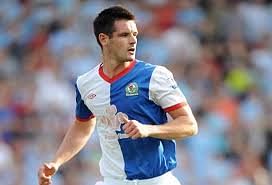 Speculation of a move to Arsenal was the high point in his career, but Blackburn turned up first. He was a solid player in the Birmingham squad and a move was imminent, but what seemed like a decent buy for £7.7 million at first, has eventually led Rovers to a relegation battle. His trip to India was a highlight PR event, but that's about it. His listlessness isn't very endearing and the Championship looks ideal to sit back and contemplate where they went wrong.
7.       David N'Gog -Bolton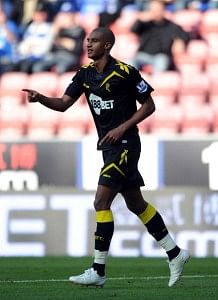 He disappointed at Liverpool and no one knows why £4 million was an ideal price. A replacement for Kevin Davies, he managed to give Bendtner a (listless) run for his money when it came to finishing (or the lack of it) and was a headless chicken half the time, only slower. His consistency lies in making this list year after year and maybe the Championship can help him prove his potential.
8.       Romelu Lukaku – Chelsea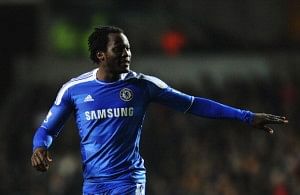 The 'Drogba of the future' proved that his return lay still somewhere in the future. A team laden with forwards like Fernando Torres, Daniel Sturridge and Drogba, Lukaku wasn't very high in the pecking order anyway. To condemn him as an out-and-out failure would be insensitive, but he hasn't done much this season. His transfer for £18 million may have been a long term attempt, but looks more like a shot in the dark. Chelsea fans did put up quite a few videos online about his potential when he came in, but we can't forget a certain Obertan getting the same adulation sometime back by United fans.
9.   Roger Johnson – Wolverhampton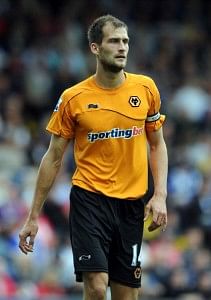 The worst of the lot, and by a mile. A number of factors contribute to his position, which includes his fee of £7 million and the eventual relegation of his side. He was made captain when he started, and was booed even by Wolves fans. Maybe the Michael McCarthy dismissal had something to do with it, but showing up drunk to training has 'Balotelli attitude' written all over it. He takes the cake and will eat it in the Championship.
10. Stefan Savic – Manchester City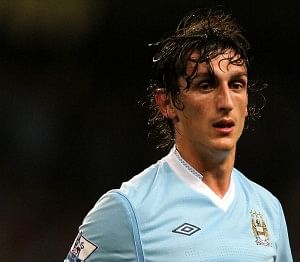 The Manchester City defender failed to fill in for Vincent Kompany's while the Belgium international was  sidelined with injury. He struggled to cope with the pace of the English game and wasn't even half as good Kompany was at centre-back. Savic moment of truth arrived when he was hauled off at half time during a semi final clash against Liverpool in the Carling cup. His last league game for City came in the 1-0 away loss to Swansea in March and he wasn't used by Roberto Mancini till date.