Ferrari's struggle continues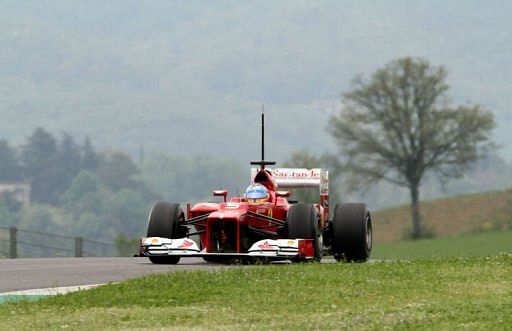 Fernando Alonso topped the first practice session in Barcelona but the Second Practice showed the true picture about how the pecking order would be for this Sunday's race. Felipe Massa ended the day 11th fastest while Fernando Alonso was only 14th fastest.
Fernando Alonso is still optimistic about Ferrari's chances as the updates they brought in Mugello and the updates in Barcelona seemed to be working in a positive way. The overall handling of the Scuderia has improved but in F1 Development and updates never stop. As a result though Ferrari have improved their car they are still in the same place as they have been in terms of pace. This is because all the other teams have also brought major upgrades to Barcelona. The positive thing at the end of the day for Ferrari was that the data gathered in both practice sessions was in accordance with the data gathered in the wind tunnel tests. This confirms that the team is moving forward and in a positive direction.
Both the Ferrari drivers experimented with various configurations in the morning session. In the afternoon they mainly focused on the set-up and tyre behaviour. But the team were unable to compare the data gathered in practice sessions with the data gathered during pre-season testing and conditions were widely contrasting. The track temperature was around 44 degree celcius which means that tyre wear is going to be a big challenge during the race.
So though Ferrari have improved their car they still look to qualify and finish the race in same position like in previous races.