Why Deccan Chargers didn't win a lot this season
Correspondent
Venue: Examination Hall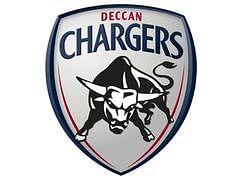 Situation: Tense. Trying to attempt all the possible questions
We have all been through a lot of examinations in our lives. Some have been good, some bad but we all tend to learn a little from every exam we appear for. Many times on receiving the question paper I feel that I would be able to answer almost all the questions and come out on top. On that high note I start off my paper and find the first few questions pretty easy. Then come the last three questions which have the highest amount of weightage in terms of marks. None of them seem tough initially, but as I start solving them, I get stuck at a point. Then slowly, examination fear and the pressure gets to me and I get that sinking feeling.
The question paper that seemed a walk in the park a few moments ago has now turned into a nightmare. After the exam I sit down and wonder what went wrong? Was I not well prepared? Didn't I work hard for it? Yes I was a little careless but shouldn't I have completed at least one of those three 10 mark questions?
Now keeping the above situation in mind consider what the Deccan Chargers have had to go through this season. They have quite a decent squad and they worked hard to put forth a strong team that could give any side a run for their money. So what went wrong for them this season? I think they encountered the same situation that most of us encounter in an examination hall. They seem to always falter at the final hurdle.
For almost the entire season now Deccan chargers have started the match with a bang, scoring runs upfront and putting a huge target on the board(180-190). They seem to be confident while defending that total, staying upbeat during their entire bowling performance but just as the match is about to reach its dying stages, something grips them and they are unable to perform. Their fielding level drops, they seem to misjudge easy catches, bowl wayward lines and just seem to lose the plot. And this has happened not just once but on three occasions. They answer all their questions at the starting of the exam(match) but fail to answer the questions that really matter at the end, hence end up losing the match. Losing from a position of strength in the match has surely dented their confidence and so whenever they find themselves in a similar situation they tend to panic and lose control of the match. This is the major reason for their downfall.
I believe and most of you will agree with me that Deccan have been unlucky a few times. They have scored in excess of 180 on three occasions but have had to face the music from the opposition batsmen. They ran into Delhi on a day when Warner played a swashbuckling innings, scoring 109 of just 56 balls, and when Warner scores at that pace and is in that mood, there is not much a bowling side can do. Steyn was hit for 23 runs in the 19th over by de Villiers when Deccan played RCB. Now you don't expect Steyn to take such a beating. Also David Hussey played a blinder against them when KXIP were chasing a stiff target of 191.
They somehow need to find that killer instinct which would help them to kill games and not take them down to the wire from a winning position. As I have already said they are answering the initial questions well, but it's only the important last few questions that they have to worry about now. They need to answer them correctly and that too on a regular basis.
This season is pretty much over for the Chargers but I hope that they get their act together and succeed in the seasons to come.