Toure could leave Manchester City for a new challenge, says Agent
Correspondent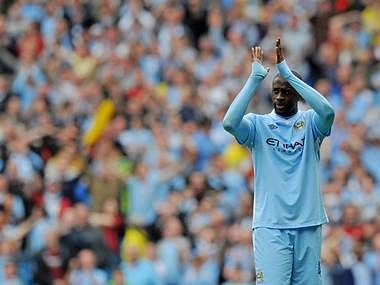 Manchester City star Yaya Toure may be on his way out from Manchester City, as hinted by his agent.
The Ivory coast midfielder has been one of the major players and the savior for City's success this season as well as the last season. The 29-year-old midfielder has played 66 games for this year's champions in his two seasons at the club.
The comments made by his agent make it look as if Toure has already played his last game in a City shirt.
Toure's agent suggests the Ivory Coast midfielder, whose brother Kolo is expected to leave City this summer, may quit the club as well.
"He has done all he can do at City and he needs new motivations," Seluk said. "Toure could sign for many big clubs like Chelsea and Bayern Munich. We would like to see Barca join the race.
"I have not spoken to Barca, but they know the situation. I do not know if Real Madrid are interested, but Jose Mourinho has liked him since he (Mourinho) was at Chelsea."
Last weak the Ivorian admitted that he still loved Barcelona and would like to end his professional career in Catalonia.