PWI vs KKR: Losing a match the Pune Warriors way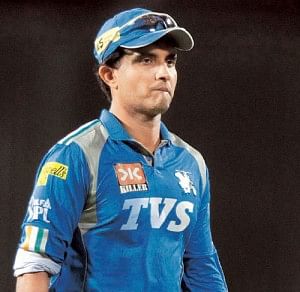 Pune Warriors India and Kolkata Knight Riders were both playing their last qualifier of the season. Both had different reasons to win the game, but the reasons were strong enough in each team's case. Whichever way the match went, one thing was sure – it wouldn't be an easy win. And that was where most people were wrong. Kolkata Knight Riders won by 34 runs – a smooth-sailing victory if there ever was one. With PWI playing for the right to walk away with their heads held high, KKR played to avoid defeat at the hands of one of the weakest teams in the league. But respect was not good enough motivation and PWI faced their ninth consecutive loss.
There's one thing about the Warriors that makes them stand out amongst all the other teams – they are really consistent. Their performance repeats itself match after match, regardless of the pressure, expectation or actual need of getting a win. And their performance remains stagnant irrespective of who is on the field and who's rested. They regularly play in a way that can be overshadowed by children playing cricket with makeshift stumps in little alleys in the subcontinent of India. At least those kids have the zeal to defeat the opposing team. You put the PWI on a cricket field and the following series of events occur: they field the first 6-8 overs with dedication, not allowing the run rate to go over 6; then they lose some drive and allow the run rate to reach 8 or 9; and in the last 5-6 overs they just let go completely and the run rate goes to 12. Then they come to bat. The first couple of overs, they warm up, taking the occasional single and rare boundary. The next 4-5 overs, they hit out a bit, get more runs, and lose a lot more wickets. By the time the 12th over is up, they've lost their main wickets, not made enough runs and the middle order is busy taking singles instead of risking boundaries. The last 5-6 overs see everything go downhill as they lose more wickets and make fewer runs until people are just hoping to see them complete the 20 overs. And in no recent match of theirs have they not needed an impossible number of runs in the last over, during which they either lose more wickets or end up with dot balls.
Some spectators say that any team can perform miracles. You put them in a situation of 20 runs needed from the last over and they will do it. Mumbai Indians have done it, Chennai Super Kings have done it, and everyone who's in that situation will attempt to do it. But not the Warriors. You ask them to get 12 runs from the last over and they will make an extra hard attempt at taking singles. They don't seem to like boundaries and except for the occasional six and four, the ball rarely leaves the field when a Warrior is on strike. Is it any surprise that Pune's matches are amongst the easiest to put you to sleep?
Some people say that cricketers need to work extra hard to ensure that the pressure of a tense situation doesn't get to them. If tensed, they make mistakes – they get out or give extras, and the game suffers. A cricketer needs to be calm and controlled in the most difficult situations and concentrate only on the ball that's coming down the pitch at him or on the stumps that he's aiming to hit. He needs to be oblivious to the screaming crowds, to the blaring music and to the craze around him. That is the one thing that the Pune Warriors are splendid at – they can forget the requirement of a situation with absolute ease and play with no worries.
Yesterday's match against KKR was another PWI classic. They played in a way only the Warriors can, and lost in a way only the Warriors can. But another season will soon come around. The Pune Warriors will probably play. And next time, the talented individuals will hopefully become a team with drive, enthusiasm and zeal and give their city a reason greater than having an amazing stadium to be proud.