IPL script thickens - Players caught in Rave Party
Contributor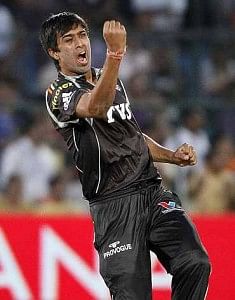 After Spot-fixing sting operation and charges, brawl at Wankhede stadium between the MCA officials and Kokata Knight Riders' owner Shah Rukh Khan, Royal Challengers Bangalore player Luke Pomersbach arrested and bailed for molesting a woman and owner Siddharth Mallya tweeting questioning about the character of the victim, we have two IPL players of Pune Warriors India caught in a raid where Mumbai cops busted a rave party on the terrace of a Juhu hotel in Mumbai.
The police have said to detain atleast 96 youngsters  including several foreign nationals along with 2 IPL players namely Rahul Sharma and Wayne Parnell of Pune Warriors India. The raid was conducted at the famous Oak Woods Hotel in Juhu, where the rave party was being held. The police have reported that they have seized around 110 grams of cocaine and drugs like Ecstasy and charas from the spot.
The players have undergone a medical test but the reports are yet to come in so there is no final confirmation yet that they did consume banned drugs.
The right-arm spinner Rahul Sharma however, claimed that he was at the hotel for a different party. "I went for a birthday party at Oakwoods Hotel in Juhu. I had just reached there but nobody was present", said Sharma.
Police have however taken the contact details of everyone and have sent them home. According to Police sources, if only the results are positive, they will be taken into custody.
Rising voices of Kirti Azad and others asking for a ban on IPL have got some extra fuel now. Reports are yet to arrive and if they are positive, the future prospects of IPL are yet to be seen.