The future star of New Zealand cricket - Neil Wagner interview
Featured Writer
"Each problem has hidden in it an opportunity so powerful that it literally dwarfs the problem. The greatest success stories were created by people who recognized a problem a turned it into an opportunity."
This excerpt by Joseph Sugarman sums up this cricketer's situation appositely. On realizing the lack of prospects in South Africa, he moved to England in pursuit of his dream of playing international cricket. His move was for him to try and play county cricket there, and he was quite close to negotiating a deal with Sussex, when an offer came in from the New Zealand county – Otago, and that was what brightened prospects for him and laid the foundation of what would turn out to be the right connecting move in the right direction for his career – which he picked, rightly so.
He was not eligible to play for New Zealand due to his South African citizenship. The ICC needs a player to live in a country for 183 days for four successive years to be eligible to play for them. Wagner, satisfying the criteria got the nod from the ICC and was instantaneously picked by the selectors to play the Tests against West Indies.
Wagner, before making his much awaited debut talks to Sportskeeda about how it has been so far and what he is looking forward to.
Kritika : When since did you want to play cricket? How did it all begin for you?
Wagner: As a 6-year-old boy, I began and wanted to play cricket. But it truly started for me when I got picked at the age of 7, to play for the Under-11 team at school. I then knew that I loved cricket and it was all I wanted to do!
Kritika: What were you always inclined towards; batting or bowling?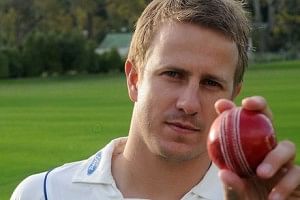 Wagner: I was always an all-rounder, but more of a batsman. I opened the batting since I started playing. At the age of 14, was where I really expressed myself as more of a bowler, and everyone took a liking to my bowling. Since it was a little hard to focus on both the disciplines, I decided to persist with bowling and hence, batting took second fiddle after a while and eventually, at the age of  16, I started moving down the order.
Kritika : When did you actually believe that you could make it big and play cricket professionally?
Wagner: As a young boy of 6-7-years-old, it became my dream to play international cricket and watching cricket on television as a youngster, I knew that that is where I wanted to be. Every year the thirst to see my dream materialize just got bigger and better. I knew it was going to be hard work, but I was prepared to do anything to achieve my dream and succeed!
Kritika : What influenced your decision to step out of South Africa to look out for opportunities elsewhere?
Wagner: A serious lack of opportunities – I just didn't get selected after doing everything right, doing everything that was needed or required, putting performances on the board; but there was just no place! At the time when I played for the Titans in South Africa, they had a full South African team bowling line-up in the likes of Steyn, the Morkel brothers, Andre Nel, Alfonso Thomas and others; it was extremely hard to make the cut and get a chance. I was being promised that I would get looked after, but that was not the case. So, I had no other way but to look elsewhere and seek opportunities where I would be picked to play on the basis of my performances and somewhere I could enjoy my cricket too.
Kritika: How tough was it mentally, moving from South Africa to England in pursuit of your dream?
Wagner: It wasn't easy at all! For a start, I had to give up my education, my family and friends and shift base. It was very hard to begin with, and to give up all of that, I had to ensure I made that mental switch in order to achieve my goals and give myself the best shot in pursuit of my dream. After a while, I did get accustomed to the new surroundings and adapt, and at the end of the day – it was only me and cricket.
Kritika: What was the turning point for you while playing in England in deciding to move to New Zealand and be involved with Otago?
Wagner: I always loved watching New Zealand sport; as a youngster, having grown up in a big country where we had all the facilities possible unlike New Zealand, it always amazed me how good they were at their sport and intimidated other nations and teams. It caught my eye and I was always in awe of them and knew that there something very special about it. When Mike Hesson called me to play for Otago, with the chance of playing for New Zealand, it was the chance I wanted to make the most of. I knew this had happened for a reason and there something out there for me, if I made the most of the given opportunity.
Kritika:  How has your experience been with Otago?
Wagner: Otago – the team and the management has been awesome to me. They have done loads for me to make everything work out right and make my journey quite easy and smooth. It wasn't easy at the start and was a big move, but I haven't look back ever since I opted to play for them. They are a great bunch of lads and they are awesome friends, who I play with day in and day out and those are the sort of things that motivate me; I am very grateful for that.
Kritika: How vital do you think your move to New Zealand has been in order to fulfil your dream of playing cricket internationally?
Wagner: Very vital, I think. I have been through tough and testing times, but on the other hand, I have also been enjoying every second of it. It has been a great experience. They have given me the opportunity of a lifetime and made it possible for me to live my dream and I'm extremely grateful for the chance.
Kritika: What has kept you motivated along the way? How have all your hardships to get here moulded you as a person?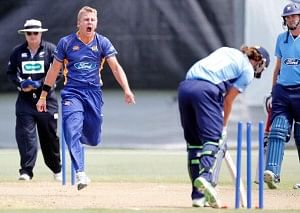 Wagner: Passion, commitment and self-belief! I knew what I wanted to achieve and knew it would be possible if I stayed patient and worked harder. All the hardships that I have been through have taught me a lot of things in life and I've learned a lot from them. The lessons I've learnt from all that I have been through have changed me as a person in all forms of life – cricket-wise and personally.
Kritika: Did you think you would be picked to play for New Zealand almost as soon as you did – immediately after clearance from the ICC?
Wagner: Not at all! I was really very surprised and extremely relieved and excited at same time.
Kritika: Take us through your emotions when you were told that you have been picked to play for New Zealand against the West Indies.
Wagner: It is something I don't think I can get myself to explain! It surely is the happiest day of my life. I felt very calm and very relieved. I felt a sense of satisfaction knowing that finally, all the hard work and determination that was involved paid off. But, at the same time, I knew that this was only the start and having gained this opportunity, now is the time when the actual hard work begins.
Kritika: What are you looking forward to the most having been given this opportunity to play for the Black Caps?  
Wagner: I'm looking forward to getting more of the opportunity to play for and represent New Zealand! It is something that I have been looking forward to for a very long time and I hope to contribute in winning matches for the team. I am enjoying every moment of it.
Kritika: A lot of players of South African origin have moved out in order to play for international teams, and have made a mark in the teams they've played for – do you encourage moving in cricket?
Wagner: Moving is not easy! But, if you have a dream and you are doing everything that you possibly can, but it still isn't working out right – like in my position, I say, yes, by all means a player should move. But, having said that, you have to have enough passion to sustain to be able to succeed if you are moving somewhere else; I would never have made it if the passion to play for New Zealand and cricket wasn't there to keep me motivated.
Kritika: Do you regret not being able to play for South Africa? What do you think you could have done different to have been able to do that?
Wagner: Not at all! I believe that everything happens for a reason and I've never looked back.
Kritika: Where do you see yourself 5 years from now?
Wagner: Tough question! But, hopefully playing my part in winning a trophy for New Zealand and of course, still playing and living my dream.