Featured Writer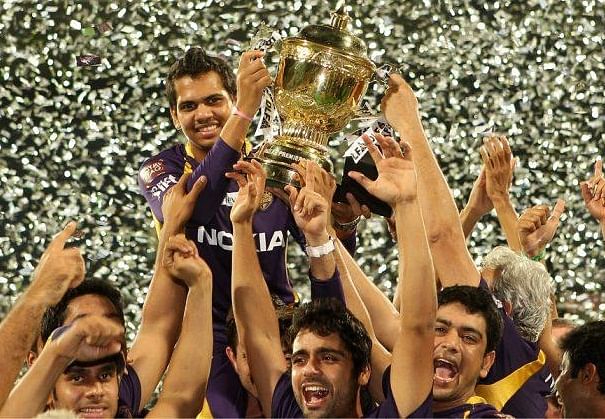 After two months, the tournament finally stopped to prowl and all we remember is the brawl. IPL 2012 had its moments of cricketing brilliance, off-the field turbulence and Munaf Patel. It did see a few stars in the making, a few stars fading and another star invading(the ground).
A politician showed the way to the Indian pacers – if it's fast, it better be quick. Dada did a KKR to PWI. KKR pulled off a miracle; and ever since currency exchange rates started favoring Ravindra Jadeja, messages about the doomsday have become that much more loud and clear.
So ladies and gentlemen, let's look back at those never ending two months and see how it all happened:
Pune Warriors India (PWI) – My support for PWI was not just because it's a team belonging to my favorite city or my city of residence. It was because of the man leading them. Yes, Dada. PWI's biggest strength was its leader – the best India has produced. Problem is, if you lead a cricket team, you need to play for it as well. If any team would have benefited by the theory of a non-playing captain, it was PWI. Under Dada's leadership, PWI started like India did in the ICC Knockout trophy in 2002. Under Dada's leadership, PWI ended like KKR did in first three editions of the IPL. As far as others are concerned – Steve Smith took a few tumbling catches, Dinda bowled a few good spells, Nehra kept evoking the famous question- "Why Nehra?" -in almost every match and an ocean of Bollywood divas kept waving the team's flag behind the owners.
Highlight of the season -PWI's and Dada's biggest achievement came later in the tournament when Michael Clarke played for them. Tell me, how many Australian captains would have taken orders from an Indian? Perhaps a few. But how many Australian captains would have taken orders from an Indian on their honeymoon?!
Deccan Chargers (DC) – DC's most consistent performer of the entire season was none other than Gayatri Reddy. She came to watch every match. She cheered them on in every match. She was there till the very end in every match. She jumped in joy with them (for them). She sulked in sorrow with them (for them). Her spirits didn't drop. Her enthusiasm didn't decrease. She kept the DC flag high and flying. And by the way, DC did participate this year and Dale Steyn came up with some stupendous performances. His bowling was an exhibition to all those who love to see ball swing, seam and zip around.
Highlight of the season – DC played a very crucial role in the tournament. Their party was over even before it could begin. Hence they decided to spoil some parties – RCB and RR would vouch for it.
Rajasthan Royals (RR) – I cannot vouch for whether the tournament was fair and square; but I can vouch for one thing – whoever followed this year's IPL, supported RR at least once. But sometimes strengths can turn into weaknesses. Maybe that is what happened with RR. At times, their top order looked more interested in showcasing classical batting and it did cost them dearly. Not that I am complaining. I would prefer watching the class of Rahul Dravid and the artistry of Ajinkya Rahane over watching Gayle's sixes landing in Ulsoor Lake. Call me an orthodox if you want.
On the contrary, a weakness rarely becomes a strength. When you have an express quick bowler in your lineup who is sure to give away at least 10 extras per match, your hopes start to dim. When all the talk about his 150 kph speed couldn't stop Australia from losing a test match in Perth-2008, Shaun Tait announced his retirement from test cricket. When India knocked Australia out of the World Cup in 2011, Shaun Tait decided to retire from ODIs. I won't be surprised to see him alongside Danny M in the next season of the IPL.
Highlight of the season – In the end, RR won the award most suited to them – The Fair Play Award. And world cricket couldn't have found a better recipient than Rahul Dravid to receive the award.
Kings XI Punjab (KXIP) – To be honest, I didn't follow KXIP at all. If one leaves aside city-loyalty factor, the premises around which the tournament is built upon, the only reason to follow a team could be in support of your favorite cricketers. With KXIP, there were none. Adam Gilchrist didn't play for the major part of the tournament. And I cannot recall anyone, other than David Hussey, as a well-known name in their side. Last season's sensation, Valthaty, was well sorted out by everyone, Piyush Chawla repetitively showed us his best attribute as a cricketer – his dimples and Praveen Kumar remained invisible barring one match where he went for just 8 runs in his 4 overs.
Yes, some domestic talent did sizzle. Awana looked impressive and Mandeep Singh scored over 400 runs without- I am sure- even letting his own shadow know about it.
Highlight of the season – The highlight of the season for KXIP came when Adam Gilchrist stopped his owner from charging onto the ground. We don't follow cricket to see film stars doing that. We don't want to shed tears of anguish. Hope someone informs Juhi Chawla about that, as quickly as possible.
Royal Challenger Bangalore (RCB) – Every year RCB comes charging on the shoulders of Chris Gayle. Every year he threatens to take it away single handedly and every year he fails in that ONE game. THAT game becomes RCB's last game. RCB's threat to explode has always been bigger than anyone else. And they do explode – be it Gayle or AB de Villiers or Virat Kohli or, as it happened this time – Mayank Agarwal. Unfortunately they implode too – normally in the form of Vinay Kumar. If looks could translate into bowling performance, world cricket wouldn't have seen a more lethal bowler than Zaheer Khan. Unfortunately in T20, his looks seem to threaten more than his bowling.
Highlight of the season – Luke Pomersbach.
Delhi Daredevils (DD) – DD truly reflected Delhi in 2012. First it bowed down to West Bengal. Then it was hammered by Tamil Nadu. DD would have given a tough fight to South Africa if they played in the ICC World Cups – both play like champions till the knockout stages and both have championed the art of getting knocked out after that.
Watching Sehwag bat was a treat. Watching Morkel bowl was a pleasure. Mahela Jayawardena learnt that it's not funny at all if you have Ajit Agarkar bowling for you and Ross Taylor finally realized that the cover drive is a legitimate shot.
One of the two things associated with Sehwag's batting are – he plays his natural game. But his move to send Pavan Negi ahead of Ross Taylor looked more like he was responding to nature's call. Second, about Sehwag's batting is – the "see-the-ball, hit-the-ball" theory. He made it pretty clear with team selection as well – see-the-player, pick-the-player. Which makes it likely that Morkel was in the washroom and Andre Russell happened to be outside, just before the second qualifier.
Highlight of the season – It actually never came. We all waited for the Sehwag-Narine duel, but Sehwag ensured that we kept waiting. Narine will have to wait a while longer to know if he's a good enough spinner for World Cricket because Sehwag decides that.
Mumbai Indians (MI) – If DD are the Proteas of the IPL, MI must be England.They have done everything apart from stopping Anu Malik from coming to the ground as a MI supporter and singing "dekho baarish ho rahi hai" during the mid-innings break. Rumor has it that everyone was in favor of awarding the fairplay award to MI after one of their cricketers slapped Kochi's biggest star. But Anu Malik's curls changed the consensus.
Right from the start, MI has followed one simple philosophy – in God we trust, the rest is all Munaf Patel. Basically, if God fails, MI batsmen clear the way for Munaf Patel- ASAP. More recently, MI adopted another very popular philosophy – whenever Sachin scores runs, his team loses.
These two different schools of thought made life difficult for MI. Now either Sachin had to go all the distance himself to win a match or make a good enough (but not big enough) contribution so that his team could win.
MI always rides big on Malinga. Malinga always gives his 100%. He treated this year's eliminator like the 2011 World Cup final. Maybe that was a mistake. He was bowling to MS Dhoni.
Highlight of the season – Nope, it was not Munaf and Harbhajan teaming up against an umpire. It was not Sachin's magic with the bat. Nope, not even Mallinga's toe-crushing Yorkers. It was the fuel price hike which made the owners grin and it didn't matter a bit that MI didn't win.
Chennai Super Kings (CSK) – Colaba has many old buildings and almost all of them are disputed. If one goes by the current rates, their price must be beyond human imagination. Those old buildings are extremely expensive. But the owners cannot derive any benefits from them, barring a meager rent of a few thousands, because disputed properties hardly find any buyers. They are actually worthless. An owner can only beat his chest saying, "I own a property in Colaba", although deep down in his heart, the owner knows the hollowness of his claim.
I don't have access to CSK's account books to tell if they own any property in Colaba. But I do have access to their team sheet. The team sheet includes a name – Ravindra Jadeja. The moment CSK bought Jadeja, they lost a loyal supporter in me.
CSK have been masters of MIMO – minimum input and maximum output. They have been the Australia of the IPL – always come from nowhere and go the distance. Maybe the colour yellow has something to do with it.
This must have been the worst season for CSK. To reach the knockout stage, they needed 3 results to go in their favor. The others capitulated and CSK capitalized. In the knock off stage – CSK exploded whilst the others imploded.
In the final, they tamed KKR's most dreaded weapons – Narine and Gambhir. But they didn't have answers to other questions in the final exam. They met an "out of syllabus" Bisla and the rest is history.
Highlight of the season – Highlight of the season was their most expensive buy – Ravindra Jadeja. After he won man-of-the-match in one of the matches of the league stage, MSD seemed to have lost faith in Jadeja's ability and regained faith in his own captaincy. For the last few matches, he kept picking Jadeja as a batman who didn't bat and as a bowler who didn't bowl.
It even cost them the finals when Jadeja forgot the golden rule of never getting a South African out – especially if he belongs to the 90s era- in a run chase. Jadeja took Kallis' catch which effectively lifted the choker's curse from KKR.
Kolkata Knight Riders (KKR) – In the finals, I was supporting KKR. Maybe because I was bored of seeing the men in yellow lift the trophy again and again. Or maybe it was because I have spent a good part of my life in Calcutta and I have a strong connection with the city.
But I'm not sure if I will ever support them again. If SRK's histrionics are part of the rewards for supporting KKR and his never-ending post match interviews is the price I need to pay, I would rather support the comeback of the Kochi Tuskers. I'd rather look at Sreesanth in purple pants.
KKR won because of some solid performances at the top of the order and Ajantha Mendis' reincarnation in the form of Sunil Narine. To sum up: Gautam Gambhir became their Sachin, Kallis became their Kallis, McCullum became their Kaluwitharana, Bisla became their Valthaty, Balaji became their Madan Lal and Yusuf Pathan became their Ravindra Jadeja.
They kept getting some handy performances here and there too. Like Rajat Bhatia, who added a new variation to his repertoire – the seam up ball. And who can forget Iqbal Abdulla who, along with Shakib-al-Hasan, gave everyone a feel that they were playing against Bangladesh – Bangladesh have just three kinds of bowlers in their attack, left arm spinners, left arm spinners and left arm spinners. Of course, Debabrata Das ensured that the ghost of the one-match-wonder – Hrishikesh Kanitkar, lives on.
All in all, they looked the best team in the tournament and the best team won.
Highlight of the season – The highlight of KKR's season came after it was over. It wasn't SRK's hysteria. It wasn't Gauri Khan's interviews. It wasn't their winning the trophy either. It was the rebirth of Sachin. As Gambbhir said in the post match presentation, "We did it for Balaji."; yes, Balaji is our new Sachin.
This brings me to the end of the IPL-2012 review. Life will go on. Soon, we shall all be supporting one common color – blue. Success will send us all to the moon and failure will make us demand more of our cricketers. Cries for Sachin's retirement will continue but Sachin will keep achieving new highs in his career and say, "Retiring on a high is selfish", every time.
And then, a year will pass by and before we may even blink, IPL-2013 will arrive – hopefully with the reintroduction of the Kochi Tuskers.
Of course, all this holds good only if the Mayans are proved wrong.
Published with permission from Fultoo Bakar.