Match-fixing an accepted business model in European football
Featured Columnist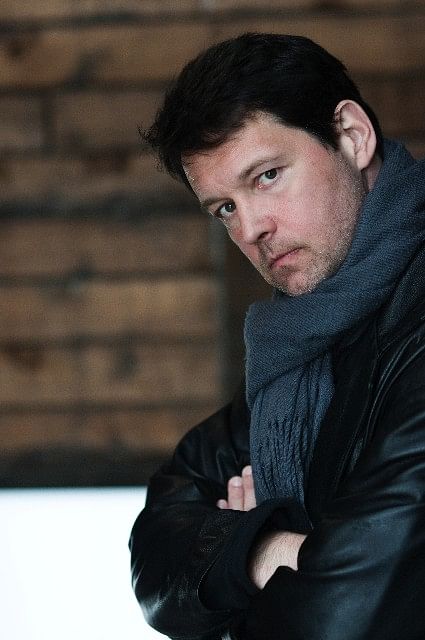 In an earlier piece for Sportskeeda entitled "Football and the Big Fix" posted  in February 2012, I had reported how match-fixing had become such a global scourge so as to turn 'the beautiful game' into an ugly spectacle. Almost all the leagues, competitions and big clubs in Europe – whether in Italy, Germany, Russia, Belgium, Switzerland, Turkey, Greece, Austria, Croatia, Poland, Portugal, Spain etc., etc., — were tainted with allegations or activities such as these.
The recent arrest of Lazio skipper Stefano Mauri by the Italian police, among 14 other footballers and former footballers for consorting profitably with bookies, shows that the malaise continues undiminished. The Italian authorities also are investigating the role of five others in the fiddle, including current Serie A champs Juventus' manager Antonio Conte (for allegations during his spell with Siena) and Italian international full-back Domenico Criscito who plays for Russian club Zenit.
Italian football, it must be noted, has barely recovered from the Calciopoli scandal of 2006 when officials of the top clubs like Juventus, Lazio, Fiorentina, AC Milan were indicted for unsavoury activities.
Now, Declan Hill, probably the world's foremost authority on match-fixing in football for the pioneering work he has done on the subject, avers that what has recently come to light is merely the tip of the iceberg. The Canadian investigative journalist's forays into the netherworld of match-fixing were outlined in chilling detail in his seminal book 'The Fix – Soccer and Organised Crime' (2008), after he actually touched base with fixers across three continents – Europe, Asia and Africa. Hill recounted how bookies (especially those operating in South-East Asia) boasted of their ability to fix matches even in the FIFA World Cup (both men's & women's) and the UEFA Champions League. Their modus operandi was fixing matches in one part of the world (say Europe) and making a killing by placing bets on the result in another part of the world (say Asia).
"We are speaking about an industrial-system of corruption in European football," Hill wrote in his most recent blog. "This is no longer about allegations of key players and officials being involved in fixing, but a business model of corruption that is enveloping the sport. 
"First, over half the professional teams in Italy are now under investigation for corruption. Those are the teams, not individual players that are being questioned by police. If such a large number of teams are alleged to have been involved, it becomes part of an accepted business model to be corrupt. It is no longer about sensational details, but an informal system of governance."
Hill has been warning about the dangers of rampant match-fixing destroying the credibility of football for the past seven years, but the game's authorities have not heeded his warnings and initiated decisive action. He now claims that a recent survey of FIFPro, the worldwide union for professional footballers, of thousands of players in Eastern and Southern Europe, published in a "Black Book" in February 2012, bears him out by confirming the massive spread of match-fixing, racism, non-payment of salaries and violence in European football.
The survey reported that over ten cent of players on an average (but 34.3 % in Kazakhastan and 30.3 % in Greece) said they were approached to fix the results of a match while 23 per cent (43.5 % in Russia and 47.2% in Greece) said they knew of fixing going on in their leagues. This means that almost 7 of the 22 players on the field during a Greek league match have been approached to fix a match, the report commented.
The report also told the tragic tale of Mario Cizmek, a former Croatian international, who confessed how he was forced to become involved in match-fixing because his salary was not being paid by his club (see this), a common occurrence in international football, including India!
The authors of the report believe that the numbers they have come up with are an under-estimation of the problem as several teams with a dodgy reputation refused to let their players take part in the survey.
"With these kinds of numbers we are speaking of a business model – a professionalization of corruption," Hill states. "The allegation at the centre of all these scandals is that club officials and senior players are sitting down and choosing which games to win and which games to lose based on their own balance sheets and pension plans. They will plan to win 20 games a season, and lose ten. Because they have the certainty in losing – they can make more money by losing those games than they can by winning all the rest."  
The fact that the Italian police have named a South-East Asian bookie as the mastermind behind the swindle has not surprised Hill, who has visited India and can speak a bit of Hindi, one bit:
"According to the police documents that I am reading, it is the same group of Asian match-brokers and fixers that I wrote about in 'The Fix'. They allied with a gang of Balkan semi-criminals who were their 'runners' and they entered into alliances with players, coaches and team officials.
"I wrote about these guys and their methods. I named names. I showed how they went about their business. This scandal should not be a surprise to any sports official."
If only Europe's football officials were as enthusiastic as cracking down on match-fixing as the Italian police and public prosecutors, football would still be a honest and furiously contested game, as it is meant to be. But are we living in a fool's paradise believing it to be so…???