Relegated Clubs – A Treasure Trove of Players – Part 2: Bolton
Correspondent
In the first part of this series, we took a look at players from Blackburn Rovers who I think would be worthwhile signings for some of the Premier League teams (which you can read about here).
In this part, let's look at the team that got relegated on the final day this season – Bolton Wanderers – and their players who can make an impact in the Premier League next season if given a chance.
Martin Petrov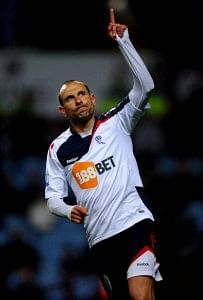 This Bulgarian left-winger might be 33 now, but still has a lot of pace. Petrov is a classical winger who looks to beat the opposing full-back, get to the byline and cross with his favoured left foot. His crossing and corner delivery have been of high quality throughout his career and last season was no exception. Add to this his ability to shoot from a distance, take direct free kicks and penalties and you have a complete attacking player.
We might not see too much interest in Petrov though because of his age and injury history. But, whichever club decides to take a chance on him will get an excellent player, as long as he stays injury-free.
Suitable for: Aston Villa, Fulham, Norwich, Everton, QPR
Ivan Klasnic
Ivan Klasnic is an out-and-out striker. He might not do too much running, but if your team has half a chance in the penalty box, you want it to fall to Klasnic. That's the kind of player he is: a fox in the box who knows exactly where the goal is.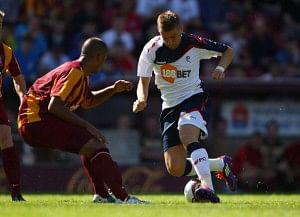 The Croatian has had an interesting history. He had a liver transplant while at former club Werder Bremen, but got back to playing in a year. Since then, he's moved to Nantes and then Bolton.
Klasnic's stats at Bolton aren't probably as impressive as they should have been. But a possible reason is that he has often been a substitute.
The striker's contract has just expired, meaning he is a free agent and can move without a transfer fee. He's a gamble worth taking in my opinion!
Suitable for: West Brom, Reading, Fulham, Swansea, Wigan, Norwich
Nigel Reo-Coker
Reo-Coker was the first player to leave Bolton after their relegation as he activated a clause in his contract which allowed him to leave for free if Bolton got relegated.
Reo-Coker is a former England U-21 captain whose main strengths are his stamina and work rate. He is a box-to-box player who does, however, commit a lot of fouls. Reo-Coker has captained every side he has played for so far – Wimbledon, West Ham, Aston Villa (at times) and Bolton (at times). So, he obviously does have leadership skills.
Overall, Nigel Reo-Coker might not be of international quality, but is still a pretty decent signing.
Suitable for: Arsenal, Fulham, Everton, West Brom
Jussi Jaaskelainen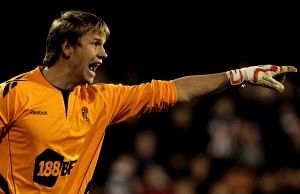 The Finnish goalkeeper has served Bolton for an amazing 15 years, making over 500 first team appearances since joining in 1997.  There have been many competitors for the goalkeeping place at Bolton since then, but Jaaskelainen has seen them off one by one. However, he did finally lose his place last season to the impressive Hungarian Adam Bogdan and this may be why he has chosen not to renew his contract.
The Finn has no doubt been one of the best and most consistent goalkeepers in the last 10 years and his reflexes and shot-stopping abilities are as good as anybody else's in the business.
Apparently, there has already been some interest from West Ham (Does that mean Rob Green is leaving the Hammers?) and there could be other clubs interested as he is a free agent.
Suitable for: West Brom, West Ham
Lee Chung-Yong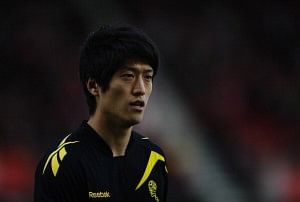 The South Korean international is, without doubt, one of the most exciting players to come from his country. I actually think he is even better than ex-captain of South Korea, Park Ji-Sung.
The right winger is extremely difficult to play against, mainly because of his quick feet and his ability to do the unexpected. Most of last season, Lee was absent due to injury and this has definitely contributed to Bolton's relegation.
However, it might be difficult for anyone to sign the winger as it has emerged that he signed a 'secret' contract extension last August.
Suitable for: Liverpool, Arsenal, West Ham, Everton, Newcastle
Chris Eagles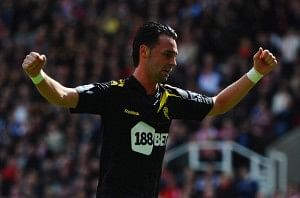 Chris Eagles is a very impressive wide player who has always been a bit underrated. His composure and first touch have always been excellent. He hasn't created as big an impression at Bolton as at his previous club Burnley, but he is still a very gifted player who could flourish if given a chance in the Premier League next season.
At 26 years of age, the former Manchester United man is nearing his peak and any club that buys him will find themselves with an excellent performer who is very sure of himself while in possession of the ball.
Suitable for: Fulham, Everton, Wigan
The concluding part (Part 3) will focus on Wolverhampton Wanderers' players.