Can Shahrukh Khan be the saviour of Indian football?
Featured Writer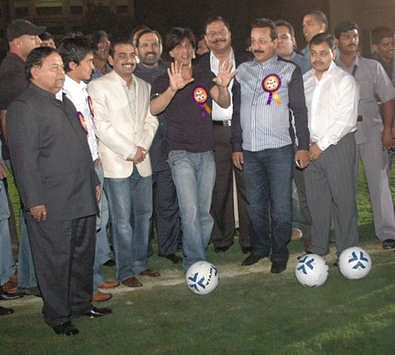 Since last week, there has been a lot of talk  about what Shahrukh Khan's foray into Indian football could mean for the beautiful game, when news broke out that he is in talks with I-League champions Dempo SC to buy a 50% stake in the Goan giants. The buzz the news has created on social media, and the interest people took in this story shows that if someone like Shahrukh Khan got actively involved in Indian club football, it could give the game a push in the right direction.
But many see Shahrukh Khan as a messiah or somewhat of a saviour for Indian football, who would usher in a new era; a more commercially viable era in Indian club football is what the owners hope for. If one looks at Shahrukh Khan's Indian Premier League franchise Kolkata Knight Riders then commercial success has been KKR's forte, but it had only little influence on the IPL  which in the midterm has been anything but profitable overall for the franchises.
Surely Shahrukh Khan coming in would mean a lot of media attention, attract potential sponsors and investors, but speaking with different people in the business I know many are sceptical of the current situation, while some are honestly worried. These people want financial benefits, return on investments rather than a good show which Bollywood and its glitz stands for.
But there in lies the beauty of the I-League and Indian club football. This difficult balancing act is something the people in-charge need to understand, and use this opportunity of maybe having Shahrukh Khan as a co-owner to push the I-League into a direction. Where commercial entities see a value of sponsoring India's premier football league, and TV channels fight over the rights to broadcast it.
Only then can the I-League move ahead into a better future…
Published with permission from Arunava about Football.