Manchester United vs Juventus at Kolkata in August?
Contributor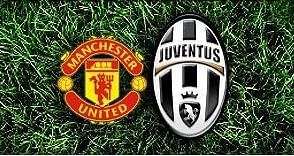 The speculation of English giants coming to India for the first time looks to be getting a boost today after the West Bengal government apprised the AIFF regarding the developments. The speculation gathered momentum after various newspapers published about a possible match between the most popular football team in the World Manchester United and the Serie A champions Juventus. The match was supposed to be organised at the Salt Lake stadium in Kolkata on 1st August.
West Bengal sports minister Madan Mitra was very hopeful and said, "This match will be held only after AIFF's approval. There was a communication gap (with the AIFF). I have spoken to AIFF secretary Kushal Das. Everything is fine now."
However,  the availability of both Juventus and Manchester United remains doubtful. Juventus are scheduled to play a friendly match against
PSG
 on 31st July. Manchester United are yet to announce the final destination of their tour. Apparently, they play
Shanghai Shenhua
on 25th July and a play match in Norway on 5th August.
Indian football fans will be praying for this to happen. Arguably, India is one of the countries where football is getting its grip slowly but steadily and Manchester United's fan base is one of the biggest in Asia and India. For the fans, all we can say is keep the faith.