Move over, Eden Hazard: Six talents who could move from Ligue 1 to EPL
Featured Writer
'To Manchester, I've already said.' 'It will be between Manchester City, Manchester United and Chelsea'. 'The final choice also depends on how much play that I would get and the position where I play'. ' I'm signing for the champion's league winner'.Chelsea fans can rejoice, while the fans of the Manchester twins – United and City can pass him off as another of Blues' expensive signings with the makings of a flop. But what you can't deny is that over the past few weeks, we've seen an almost Hazard-ous dilly-dallying as to what the destination of football's much proclaimed and much sought after Eden, would be. And in the spirit of the never-say-die football rumors, there are other young talents in the Ligue 1, with the potential to be called 'world-class
' by all and sundry in the time to come, who could possibly move to the famed English shores. As the cajoling performances start to trickle off at the Euro's, the rumor mill would be at work even harder, agents would try to guzzle as much money as they can, and give the players a higher platform to showcase their talents to a larger audience in a tougher league on their journey to ecumenical stardom.
Yann M'Vila, Stade Rennais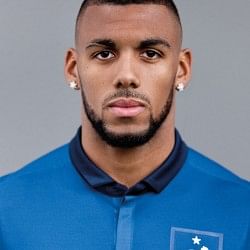 Position- Defensive Midfielder
Last Season in Stats- 38 league apps, 2 goals
Being chased by- Arsenal
Arsenal manager Arsene Wenger has chased him for probably as long as one could care to remember, and it's a rarity that Wenger chases a French youngster and he doesn't turn out well in his career. The 21-year old, father of two, has established himself at the forefront of the pecking order with the 'Les Bleus' as they continue to resurrect, besides helping his club Stade Rennais to a very creditbale 6th place finish and a European campaign next term. Yann M'Vila, despite his young age is a star back in France and Arsenal would really benefit from him, giving solid defensive cover to Arteta and Wilshere in midfield for next season.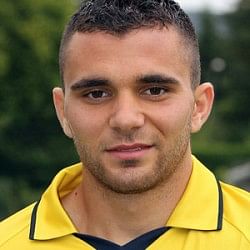 Position- Attacking Midfielder
Last Season in Stats- 29 league apps, 2 goals
Being chased by- Lille OSC, Arsenal, PSGA
French International, 24 year old attacking midfielder Marvin Martin broke through into the big league during the 2010-11 season, providing a record 17 assists in 37 league games with Sochaux, as they defied all the reasonable limits of expectation by finishing 5th. A French call-up soon followed, as did the scouts of some of the biggest clubs in Europe to see him in action. But despite his stock taking new heights, his club barely survived in the Ligue 1 finishing 14th last season and failing to qualify for Europe. Martin has already made his intention clear of leaving the club for pastures new and the only thing that remains to be seen is whether it's for Parisian giants PSG, former French champions Lille or towards England.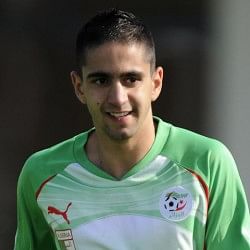 Position- Winger, Attacking Midfielder
Last Season in Stats- 28 league apps, 5 goals
Being chased by- Liverpool, PSG
Marvin Martin's teammate at Sochaux, Ryad Boudebouz is another one who is likely to quit the Montbeliard based club after a disappointing 14th place finish. The 22-year old winger is a tricky, yet versatile winger capable of leading the attack for his side should the need be. Having been tracked down by both Paris Saint-Germain and Merseysiders Liverpool, his destination-to-be remains to be seen, but he is all but certain to leave in search of football at a higher level.
Olivier Giroud, Montpellier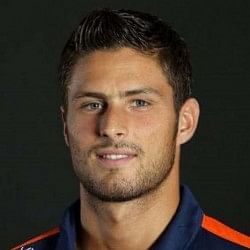 Position- Striker
Last Season in Stats- 36 league apps, 21 goals
Being chased by- Malaga, Bayern Munich, Arsenal, PSG
Not many footballers in Europe can claim to have a dream season quite like Giroud can. From being just another striker in the Ligue 1, he has gone on to become one of the most proclaimed marksmen in Europe, currently being chased by a host of top European clubs and being nicknamed 'le buteur de charme'(The Charm Striker). At Montpellier, a clinical finisher, Giroud formed a coruscating partnership with play maker Younes Belhanda, scoring 25 goals during the course of the season and helping Montpellier to their first league title in their history.
Younes Belhanda, Montpellier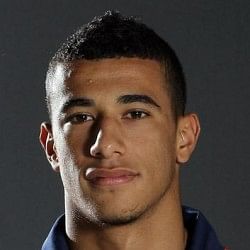 Position- Attacking Midfielder
Last Season in Stats- 28 league apps, 12 goals
Being chased by- Arsenal
One of the brightest stars in the Ligue 1 last term, ask any ardent follower of French football who they think are among the best in France, and Belhanda would be very near the top of the best players based in France. Blessed with a great passing range and agile movement, Belhanda, a former French youth international chose to represent Morocco at full-international level and might well turn out to be one the best French internationals that never was. Arsene Wenger and Belhanda share mutual admiration for each other, but it would be pretty surprising if Montpellier let both Giroud and Belhanda leave in the same summer unless an 'offer that can't be refused' comes along.
Mapou Yanga-Mbiwa, Montpellier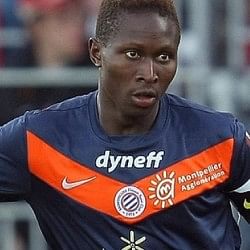 Position- Central Defender
Last Season in Stats- 32 league apps, 1 goal
Being chased by- Newcastle United, Borussia Monchengladbach, Dortmund
The 23-year old Yanga-Mbiwa is the captain and defensive rock of the Montpellier side that conquered the French shores last season. As news of him being dropped out of French squad for the incumbent European Championships broke out, a huge outcry was heard throughout France beacuse he was seen as the versatile option in defence who could cover multiple positions. An able defender, Yanga-Mbiwa is strong with his tackling and has leadership qualities despite his young age, and his versatility to play across the backline make him an attractive proposition for most football clubs in Europe and has spoken of his 'dream' to play for Man Utd recently.