Sachin or Anand - Who deserves Bharat Ratna more?
Senior Correspondent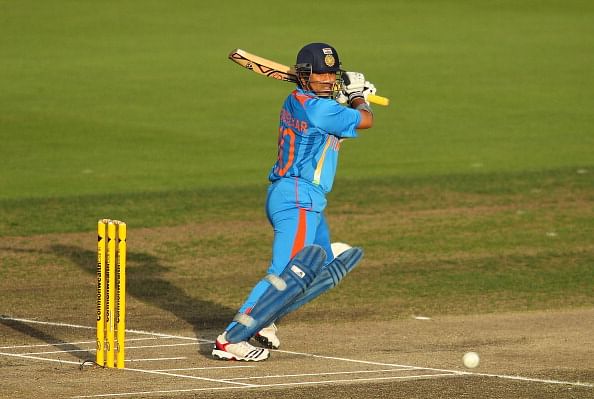 As soon as Sachin Tendulkar scored his record 100th ton in international cricket, the possibility of granting Bharat Ratna to him was discussed widely by many citizens of India across the nation. Though sports-persons do not come under the purview of Bharat Ratna award, efforts were put in to bend the rules itself only to accommodate the batting maestro for the award.
So much so, even in social networking sites like Facebook, people were voicing their desires to bestow the cricketer with the most prestigious title given by the Indian government. In short, the cricket crazy fans left no stone unturned to support Sachin with the title.
Sachin has been, no doubt, a master batsman for India and was regarded as a jewel in the Indian crown, when he started his career. Debuting at a very age of 16, he, as of now, holds records for most number of runs and centuries in both Tests and ODI versions of the game. He is also respected and revered by people all across the world. However is that enough for Sachin to fetch a Bharat Ratna is what we are going to see in this article.
For me though, Sachin, not taking away anything from him, does not even come closer to another sportsman who, I feel, strictly deserves the honour of being titled "Bharat Ratna". That sportsman is none other than India's first ever Grandmaster in Chess, Vishwanathan Anand.
Let me elucidate as to why Vishy Anand deserves it more than Sachin Tendulkar or anyone else for that matter, if at all the title is made adaptable to the sportspersons as well.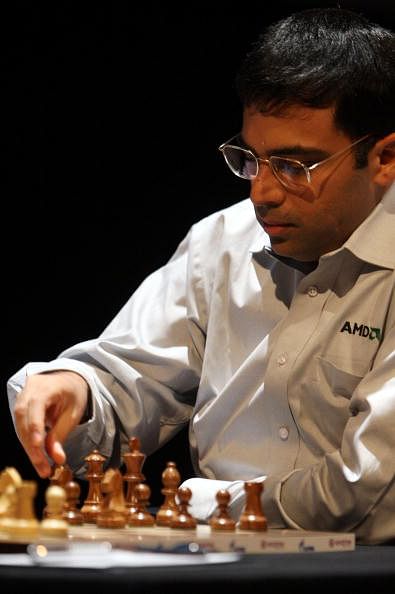 Vishwanathan Anand is the first Grand master of India in Chess. He owns the game now which was once ruled by the Russians alone. Loads and loads of champs have come from Russia, the greatest among them may be the two Ks – Gary Kasparov and Anatoly Karpov. Breaking the usual trend and bringing the world championship to India and to do it five times are not jokes of any kind. In India, where cricket is a religion and the cricketers are the one who are taken care of more than any other sportsmen, here comes a man who, in spite of being totally into another sport, which does not attract huge number of spectators or sponsorships, has equipped himself of mastering it so well that even Russians feel jealous of him.
The fact that Vishy was clandestinely urged by the former world champion Gary Kasparov to retire clearly suggests how much jealous the chess world has become seeing the adulation that he is getting today. Is it not something for which we need to give Thumbs UP for this fastest thinker of chess moves?
Besides all, historically if we refer to, we can understand that the game of chess was first played in India only. The game, which is said to have originated in India, was perfected by the Russians and Indians have always been playing the second fiddle till Vishy broke the jinx by winning his first ever FIDE world chess championship in 2000 defeating Alexi Shirov.
Since then, up until now, he has five world championships to his credit. Given all his achievements, is it not a high time that he is conferred with the title of Bharat Ratna? It is his name which should figure first in the list if someone from the sports corner has to be recommended for the title.
Things which favour him over Sachin for getting Bharat Ratna:
1. Vishy Anand became Grand master in the year 1988 a year before Sachin made his international debut.
2. Vishy was the first grandmaster of India in Chess. However, Sachin had no equivalent reference to fight his cause against the Chess wizard.
3. Vishy won the world championship five times for India whereas no world cup for India was won by Sachin's contribution. ( Sachin has played a part in 6 world cups for India, starting from 1992 and the only world cup which India won had no significant contribution from him in the finals).
4. A Vishy Anand's victory is India's victory whereas a Sachin Tendulkar's hundred or for that matter a double hundred does not necessarily mean a "victory for India". India may still lose or win according to other team mates' performances.
5. Last but not the least, the nature of the game itself is such that in case of cricket, not one person can be called as responsible for a victory or a defeat and so it would be unfair if one player, only because of his popularity, is vested with a title and the rest of the 10 players are orphaned. Whereas in Chess, like I said, it is about individuals only and so when a person, representing a nation, pulls of a victory, he can be considered fully responsible for it and so he deserves all the eulogies and praises.
Further to the aforesaid points there are also certain factors which do not support the cause of Sachin. Even if we take the ICC Cricket World Cup as something equivalent to world chess championships, the performances of India's master batsman in crucial games have always been a touch worrying. Be it the must win game in the 1999 world cup against Australia in super six stage or the finals of 2003 world cup or even in the last world cup final in 2011, Sachin's contribution with the bat have been pretty ordinary. Gautam Gambhir did so well in the final with the bat without which, I fear, India might have lost the final hands down last year.
Sachin Tendulkar might have got most of the cricketing records in his pocket by now and may add a few more to those before retiring but singling out his performances where other ten players are equally important is not correct, in my view. No offense meant to Tendulkar, he has already been a beneficiary to many awards and titles already, the most recent being an entry into Rajya Sabha as an MP, which itself is a very high honour given to him.
As a Sachin fan, I would also be happy like millions of others if he gets a Bharat Ratna but in the present scenario, considering the achievements of Anand in Chess, which directly makes India proud, I would prefer Anand over Sachin any day for the title. However, the same title if it can be given to Sachin, it should be only upon Sachin's retirement, accentuating on the numerous records he is supposed to hold then. As a player who is currently in the team, if he gets the title, it would obviously bother the other senior players, past or present, who would claim "Why Not me?"
So, when Sachin finally comes out of cricket, may be in a couple of years or so, given his long innings in the game and the records he owns, he shall be conferred with the most honourary title of Bharat Ratna.