Two WWE Stars Injured; World Title Match at No Way Out in Jeopardy
Senior Correspondent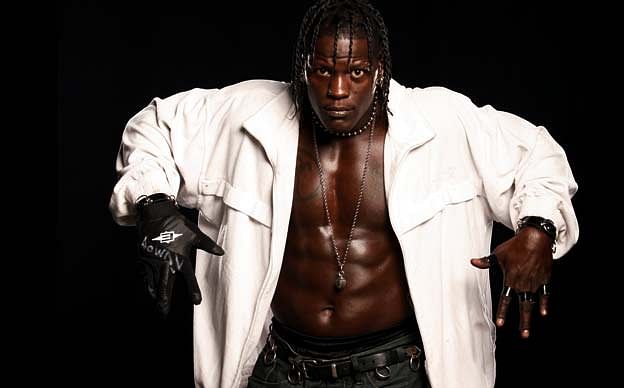 Bad news for WWE, as two of its current top stars are now down with injury. Worse, one of them may cause one of the No Way Out main events to be changed.
The first one to be injured is one-half of the WWE Tag Team Champions, R-Truth. It has been confirmed by sources within WWE that Truth has suffered a broken foot. It was hoped that the injury was simply a sprain, but it appears to be a full break. Truth, who is half of the champions with Kofi Kingston, suffered from injury sometime last week. The injury caused him to miss the RAW brand's tour of Spain, and as a result, he was replaced by both Zack Ryder and Brodus Clay in scheduled matches. It is unknown at this time how severe the injury is, but it is likely he will miss some ring time. As for the WWE Tag Team titles, no word has been said on the plan for them. WWE may decide to let Truth keep the belt and allow Kingston to pick a temporary replacement partner, but if history has taught us anything, there is a good chance the champs will either lose the belts with someone temporarily replacing Truth but being allowed to defend the belts, or they will be stripped of the titles, and new champions will be determined at a point in the near future.
In even worse news for WWE, Alberto Del Rio is the other wrestler who has been injured. Del Rio is currently battling a concussion, which he appeared to receive after getting slammed into the big WWE stage logo at the last Smackdown! taping on Tuesday (which aired on television Friday night). The concussion appears to be pretty serious, and it is almost guaranteed he will be removed from his scheduled cage match for the World title against Sheamus at No Way Out. Current plans for the match, should that happen, are to possibly have Kane taken out of his WWE title triple threat match with champion CM Punk and Daniel Bryan. Another idea being discussed is either a "Beat the Clock" challenge or battle royal on this week's Smackdown! to determine a new number-one contender.
In addition to being detrimental to his health, this injury could put Del Rio's future with WWE in doubt as well. It is being reported that Vince McMahon and Triple H are worried that Del Rio is not as dependable as they had hoped, considering this is his second major injury in a row, as he spent the first part of the year on the sidelines with a groin injury. Some have even compared him to Ken Anderson (aka Mr. Kennedy and Mr. Anderson in TNA), who was known to be highly injury-prone during his WWE career, which combined with a botched back suplex on Randy Orton during an episode of Monday Night RAW that saw Orton just barely escape with an injury, led to Anderson's termination.
We should no more about R-Truth and Del Rio, as well as the No Way Out PPV, either tomorrow night on RAW or Friday night on Smackdown!