Ramires comments being over analyzed?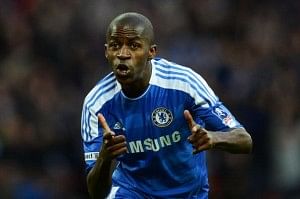 In the last few days, some quotes from Ramires have been published in the press. Ramires was asked about making a return to his former club in Brazil. He responded by saying:
"If Cruzeiro are interested, it's possible for me to go back, although it's not a decision I can make and difficult because my price is very high. If Cruzeiro could raise the money, I would go back for sure.
I was happy at Cruzeiro and felt an obligation to return at some point, as the club offered me a chance to launch my sport career in Europe. I still follow their matches on the internet. The fans were always good to me and named me 'Ramires the Warrior'.
I still keep all the videos of when I played at the club and, in difficult moments at Chelsea, I watch them to increase my morale."
Now a lot of Chelsea fans have been worried about these comments, but I see no reason to be. Everyone knows the press/media will twist and exaggerate interviews to get a story and this is no different. If you remember, Ramires has recently just signed a contract extension which sees him at the club for another 5+ years.
If he was thinking about leaving, then he would not have signed a new contract. One day, he may go back to Brazil to finish his career but this won't be any time soon!
Looking forward to see Ramires in a Chelsea shirt next season after having a great second season at Chelsea.
So what did you make of Ramires comments? Can you see him leaving? Let me know!
Published with permission from Chelsea Talk.