Indian Women Undefeated For Gold in 3x3 basketball, 3rd Asian Beach Games
Featured Columnist
Geethu Anna Jose, Anitha Pauldurai, Shireen Limaye and Kiranjit Kaur have just made history led by coach Prem Kumar. Indian women's 3×3 basketball team has just won the gold medal at the 2012 Asian Beach Games. It was played in half court, regular surface with 10 minute total duration. We had an unbeaten run through this tournament and we got past:
Thailand
Philippines
Nepal
Mongolia
and China in the finals.
The final vs China was a nailbiter. We fell behind 6-10, and in this format each bucked inside the arc counted for 1 point, and 3s counted for 2. But to credit our resilience, we fought back and regained the lead on the back of Geethu Anna Jose's 11 point explosion, ably assisted by the rest of the team. Check out the box score below: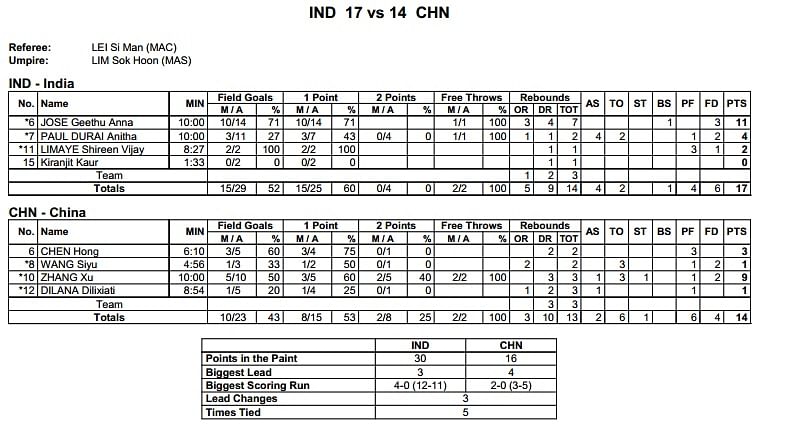 The men had really tough luck, they won all but one match and the point differential in that one loss put us in 5th position. Vishesh Bhriguvanshi, Jagdeep Singh, Yadwinder Singh and Hareesh Koroth were led by coach Kenny Natt in some inspired matches but that one loss did us in.
Here are some pics from the finals: