Big Show to contest in a Money in the Bank match on SmackDown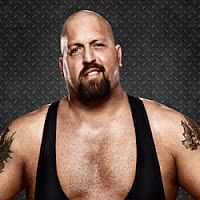 - New NXT Theme: The theme song for the new season of WWE NXT is "Welcome Home" by Coheed and Cambria.
- Big Show for WWE Championsip? :It will be announced on WWE SmackDown (22 June 2012) that Big Show is the first participant
in one of the Money in the Bank Ladder Matches at next month's Money in the Bank pay-per-view.
WrestlingInc's correspondent sent word that Show declared he will be in the Money in the Bank ladder match for the WWE Title shot.
WWE will hold a ladder match for both RAW and SmackDown, like last year's Money in the Bank pay-per-view.
- Mark Henry on Diet: Mark Henry says he is still dieting and working on returning to the ring. He wrote on Twitter:
"I've been quiet because I'm hungry as hell from this diet. I only leave my house to get therapy and training. Tryin to come back."
- Jericho's Returning Update: Chris Jericho's WWE suspension ends this weekend and he will be returning on Monday's RAW. Jericho continues his suspension countdown on Twitter :
"One man, one goal One mission One heart, one soul Just one solution One flash of light One God, one vision One flesh, one bone…"
Speaking of Jericho's return to RAW, speculation from within WWE this week is that he will receive a babyface push.
Published with permission from The WWE Gang.