David Gill looks forward to Tour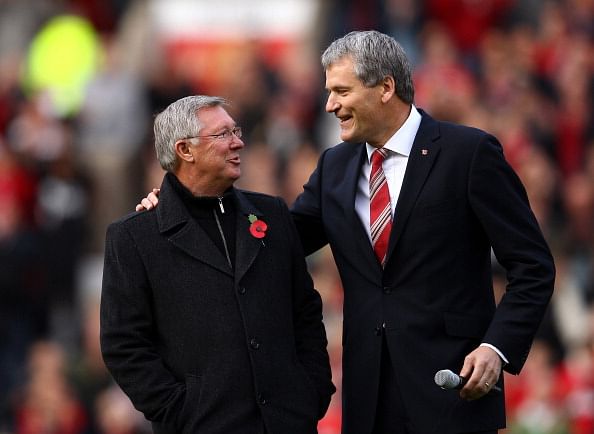 Manchester United will kick off their sum­mer tour to play Ama Zulu Foot­ball Club at the Moses Mab­hida Sta­dium in Durban and Ajax Cape Town at the Cape Town Sta­dium in Cape Town. The Reds will then jour­ney to The People's Repub­lic of China for the first time in three years to take on Shang­hai Shen­hua at the Shang­hai Sta­dium.
Sir Alex Ferguson´s Manchester United side will also lock horns with lead­ing Nor­we­gian team Valer­en­gen Oslo at the Ull­evaal Sta­dium in Oslo as part of their 2012–13 pre-season tour. The last time Manchester United played in a friendly match in Nor­way was back in the sum­mer of 2002.
David Gill: "The train­ing camp and matches in South Africa will be an import­ant part of our pre­par­a­tions for the 2012/13 sea­son and an excellent chance to renew our acquaint­ance with our loyal and enthu­si­astic fans in South Africa. Every­one has fond memor­ies of the vis­its there in 2006 and 2008 and, of course, of the excep­tional organ­isa­tion for the 2010 UEFA World Cup. Our pre-season tour is an important pro­cess as it allows us to pre­pare for the sea­son ahead, as well as engage with our fans and part­ners in dif­fer­ent mar­kets. Manchester United had a fant­astic amount sup­port from our fans last time we played a pre-season game in China. We were overwhelmed by the excite­ment gen­er­ated by the fans who came out to sup­port us and we hope many more join us again this year. This is the first time we will play for the Chev­ro­let China Cup and I think it marks a fant­astic start to what we hope to be a long rela­tion­ship with Chevrolet."
Published with permission from United Blog Articles.