Midfielder Keita to leave Barcelona
Madrid, July 8: FC Barcelona said midfielder Seydou Keita is leaving the Spanish football club.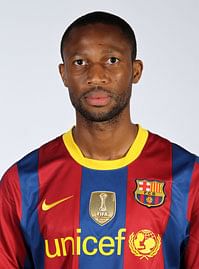 The 32-year-old may go to Chinese club Dalian Aerbin. His departure means Barca will probably have to look for a replacement, reports Xinhua.
"Seydou Keita (has) announced he will not continue at the club next season," a Barca statement read.
"Barcelona would like to thank Keita for his role at the club in the last few years and wish him professional and personal successes."
Keita joined Barca in 2008 from Sevilla and scored 22 goals in 188 appearances for Barca. He won 14 titles in his four seasons with the Catalan club.