Breaking: Mark Boucher retires on 999 dismissals
Featured Writer
Mark Boucher set out to England hoping to have a great tour, with would have been a few of his last ones, with talks of his retirement already looming in a lot of minds. His campaign however, was put to an abrupt end in the most ill-fated ways; Boucher was hit with a bail during South Africa's tour game against Somerset.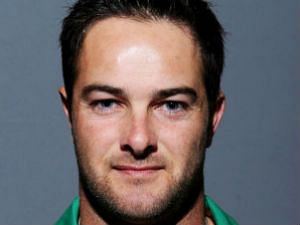 Boucher was standing up to the stumps when he was hit in the eye by the bail, when a delivery from Imran Tahir bowled batsman Gemaal Hussain. The injury needed immediate surgery; he underwent surgery for a lacerated left eyeball. He returned to South Africa after surgery.
35-year-old Boucher today, has announced his retirement from international cricket with immediate effect due to the eye injury. He ends his international career of 147 Tests and 295 ODIs, on 999 dismissals for South Africa.
"It is with sadness, and in some pain, that I make this announcement. Due to the severity of my eye injury, I will not be able to play International cricket again," a statement on his behalf said.
He holds the record with 555 for the most dismissals in Test cricket, ahead of Australia's Adam Gilchrist. This marks the end of an impeccable career of one of the most successful wicket-keepers in the world.