India A - Waste of an opportunity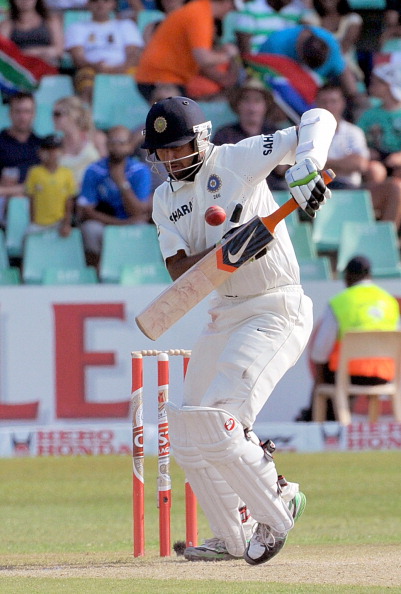 When 15 young Indians embarked on the long journey to the Caribbean in late May there was a hope & anticipation among many of us as to who would stake the first claim for the No.3 spot in Test line up vacated by Rahul Dravid. Who would be the successor to the ageing Zaheer Khan & more importantly how would these men perform in the conditions alien to them. But sadly, these young men weren't much better than their senior counter parts when it boiled down to performing overseas.
First look at the squad of 15 and we thought bowling was the big problem but thumping win for West Indies A in 3rd Test exposed India's hollowness in batting too. This despite the fact that the main contenders to fill the vacancies in the Test batting line-up were all there —Cheteshwar Pujara, Ajinkya Rahane, Rohit Sharma, Manoj Tiwary and Abhinav Mukund.
More than the series result where India "A" lost the "Test" Series 1-2 and drew both the T20 & ODI series 1-1 with their Windies counterpart, it's the individual performances which should ring alarm bells in the corridors of the BCCI, as far too much focus & reliance is on performance in home conditions. Barring three batsmen Cheteshwar Pujara (who was a standout performer with 252 runs in 3 tests including a match winning 96* in the first test), Manoj Tiwary (182 runs in 3 tests) & W Saha (158 runs in 3 tests) none of them were able to cross a total of 150 runs in the series. Having said that only 2 West Indian batsmen were able to cross the tally of 150 runs in the series but Indian batters had international experience behind them and were expected to do better.
While the Indians had 8 fifty plus scores without a century, the West Indian's scored 9 fifties and a century in the test series. The likes of Rohit Sharma (averaging 24.16), Rahane (10.33), Mukund (7.66) and Dhawan (7.50) failed to deliver.
It goes without saying that it's the bowlers who win matches ( and I have a soft corner for that breed; especially the fast bowlers) and as expected West Indian bowlers where far superior than Indians as they accumulated 5 five wicket hauls in the "Test" matches as against Akshay Darekar's one for India 'A'. Tall left armer Delorn Johnson, who is nick named as 'Sprint', was the standout Windies bowler with 17 wickets in 3 "tests". For India 'A' it was lesser known quick, Shami Ahmed who shone through with 13 wickets in 3 "tests" and winning praise from the coach Lalchand Rajput. However, an empty bowling stock should be a cause of real concern for the Indian selectors.
Later on though Rahane and to a lesser extent Rohit Sharma found some rhythm and runs during the limited overs leg of the tour,selectors would have been more keen to see how they shape up in the longest format, because that's where the immediate vacancies are in the senior squad. The next India 'A' assignment is in September this year when they would tour New Zealand. If Pujara makes the cut for the Tests against New Zealand in August, then the selectors may have to find a new leader for India A and another batsman to replace him in case they decide against picking him for the A tour.
An ardent Indian cricket fan would hope that this tour was more of an aberration & learning curve for these young men and that they would only come out richer with experience because like in the mid-90s Indian Test team is desperately looking for players who could boost the batting line-up. Then, Rahul Dravid, Sourav Ganguly and VVS Laxman had stepped in and filled the gaps along with already established Sachin Tendulkar & now all eyes are on these young men to fill their big boots.