Wrestling Federation of India prays for the legendary Dara Singh
Contributor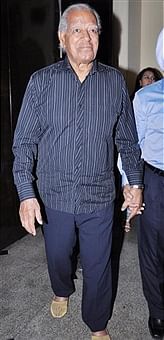 Wrestling Federation of India wished Dara Singh to recover fast and get back to good health. Mr. Brij Bhushan Sharan Singh, President Wrestling Federation of India heaped praise on the legendary wrestler.
"Dara Singh Ji is an undefeated champion and we wish him to get well soon."
Mr. Raj Singh, Secretary General WFI wished for him to have a long life and a fast recovery.
"Mr. Dara Singh Ji is associated with Wrestling for a long time and he taught Indian young wrestlers the tactics of Wrestling. He is proud of Indian Wrestling and a real hero of India," he said.
Today, all the staff members of the Wrestling Federation of India went to the temple to pray for the great Dara Singh.
Mr. Suresh Kumar, Mr. Jagbir Singh, Mr. Vimal, Mr. Nitin Arya were present on the occasion.