McGeady eyes revenge against Alania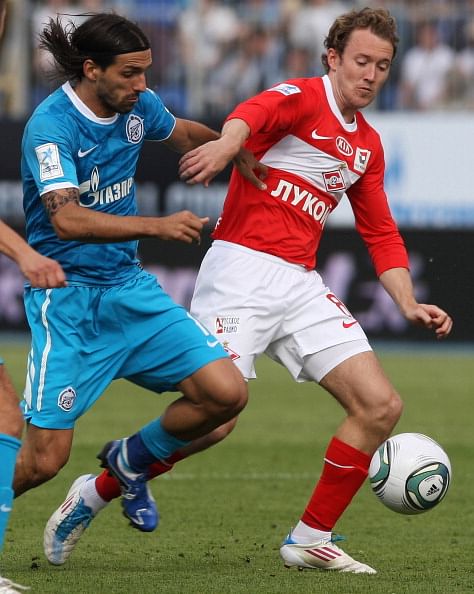 Spartak Moscow winger Aiden McGeady said Tuesday he is eyeing revenge over newly promoted Alania Vladikavkaz in their 2012-13 season-opener this weekend.
Spartak was on the receiving end of a 2-5 thumping the last time Alania were in the Russian Premier League, in 2010.
"I remember when I had just joined the club, we played Alania and we suffered a big defeat, but in the home game we managed to win," said the 26-year-old Irishman.
"The game against Alania is going to be very difficult, but I'm hoping for revenge for that defeat. We want to beat this team," he said ahead of Saturday's game.
McGeady returned to Spartak in July after his country's disappointing Euro 2012 campaign, in which he set up the only goal Ireland scored.
He comes back to a new coach after Unai Emery replaced Portuguese specialist Jose Couceiro.
Asked how he hopes to fit into the Spaniard's plans, McGeady said he didn't really mind.
"Last season I played on the left and on the right, depending on the situation on the pitch. If I'm honest, I'm not too bothered which flank I'm on. I haven't even discussed this with the manager."
McGeady joined Spartak from Scottish side Celtic in August 2010 and has since scored seven goals in 57 appearances for the Russian club.
Despite being born in Glasgow, Scotland, McGeady elected to represent Ireland, for which he qualifies through his grandparents. He has scored two goals in 52 international appearances.