Daily Transfer Updates- 18th July
Contributor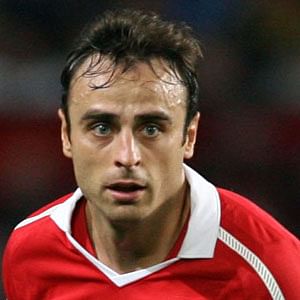 Berbatov might step in to replace Ibrahimovic at Milan
Dimitar Berbatov might be set to move to the Serie A as Milan look set to let go of their main-man Zlatan Ibrahimovic. Berbatov's agent is looking for talks with AC Milan over the 31-year-old striker who has been told he can leave Manchester United. Berbatov said last week:
"I want to play, I want to help. But for unknown reasons it's not going to happen or my chances will be limited, so it's better for everyone if we say goodbye."
Liverpool close to notching up Clint Dempsey
Liverpool are said to be close to completing the signing of Fulham attacker Clint Dempsey after more reports have emerged of Andy Carroll's permanent exit. Although it is uncertain where Carroll's future lies, the signing of Dempsey for £10m has already been confirmed by sources close to the club.
Chelsea complete Oscar signing..
Brazil sensation Oscar arrived in London for a medical on Tuesday ahead of his £25million move to Chelsea. The 20-year-old midfielder will join the European champions after the Olympics from Brazilian side Internacional. Oscar is adept as a playmaker or in the role behind the striker and equally comfortable on the left or right of midfield and is often described as a 'typically brilliant Brazilian No 10′.
…as Andre Vilas-Boas looks to lure Hulk to Tottenham
The powerful 25-year-old was widely expected to join Chelsea this summer with Porto holding out for £38million but Tottenham hope to convince him with the prospect of more regular first team football and negotiate a drop in the fee with Porto. Tottenham look like they will be quite a challenge to other teams this season, with a strong desire to sign the right players and an attacking manager being some of the reasons. They have already confirmed the signings of Jan Verthongen and Gylfi Sigurdsson.
Premier League to get a brand new Torres..at West Ham!
West Ham are looking to sign Getafe defender Miguel Torres, a report that has been confirmed by the player himself. Torres said that he was certain he would be playing the coming season in England's top division.