Vince McMahon sends special message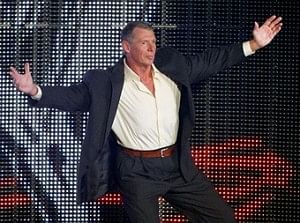 As 1,000th episode of RAW is coming Near, WWE sent out a Special Thank-You Message from Vince McMahon.
Here's what The Chairman had to say:
"I would like to personally thank you and the entire WWE Universe for your never-ending support as WWE achieves TV history with its record-breaking 1,000th edition of Monday Night RAW.
In celebration of this historic night, we invite you to join us this Monday for a monumental three-hour event. Once again, we thank you for making RAW the success it has become and we look forward to creating another 1,000 episodes."
Published with permission from The WWE Gang.