WWE Live Event Result (20 July 2012)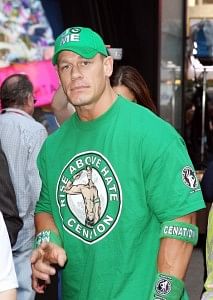 WWE Raw Live Event (20 July 2012) from Jackson, Mississippi.
- Brodus Clay def. Jack Swagger with the Funk It Splash.
- Tensai def. Tyson Kidd. Kidd with the Tensai Bomb.
- Roman Leakee def. Curt Hawkins.

- Divas champion Layla def. Beth Phoenix to Retain the Divas Championship.
AW came out and cut a heel promo before introducing Prime Time Players.
- WWE Tag Team Champions Kofi Kingston & R-Truth def. Prime Time Players. Bret DiBiase came out in a Referee Shirt and Shorts and told the referee to Restart the match after Prime Time Players picked up a cheap win with Young's leg on the ropes.
- Dolph Ziggler def. Zack Ryder.
- U.S. Champion Santino Marella def. The Miz. (The top rope broke during the match, causing Miz and Santino having to stall for a bit)
- John Cena def. The Big Show in a Steel Cage Match. John Laurinaitis came out and Cena hit the Attitude Adjustment to End the Show.
Published with permission from The WWE Gang.