Is the art of spin bowling dying in India?
Senior Correspondent
Former India skipper Sourav Ganguly urged Bishan Singh Bedi to groom the spinners in Bengal. It is learnt that Ganguly had expressed his concern about the dearth of quality spinners in Bengal and felt Bedi could do the job of spotting talented ones from age-group levels and groom them further. The problem is not only related to Bengal. India is struggling to find quality spinners and if the domestic performances are any criteria on which an extrapolation could be made about India finding its next big superstar in the spin bowling department, then there is a big crisis awaiting Indian cricket.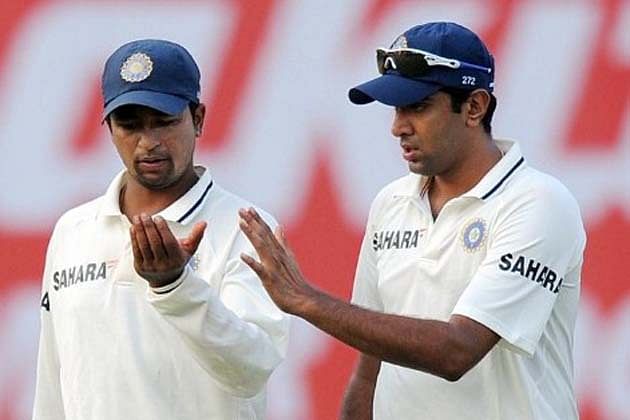 Where are the match-winning spinners after Anil Kumble's retirement? Today, spin bowling is sadly taking a backseat in a land which produced some of the finest spinners in the world. India does have Pragyan Ojha and Ravichandran Ashwin but they are yet to cement their places in the Test side. The question is "Are there enough spin bowlers who are picking up heaps of wickets at the domestic level?"
TP Sudhindra (40), Ashoke Dinda (37), Pankaj Singh (34), Harshal Patel (28), J Kaushik (28), P Awana (28) were the top six wicket takers in the Ranji season gone by. They are all fast bowlers. Aren't these statistics alarming? Spin bowling is indeed in danger.
With the emergence of the shorter formats of the game, the spin bowlers are afraid of being hit. There is a tendency to push the ball through. Sadly, even the same things are visible when the spin bowlers are bowling long spells. The nature of the wickets and even the confidence of the captains play a major role in the spinner's development. In 1959, Lala Amarnath, the head of India's selection committee, played a masterstroke and included a 35-year-old Jasu Patel against Australia at Kanpur. Patel orchestrated an Australian collapse and bagged 14 wickets for 124 runs that included 9 for 69 in the first innings. India won the test match by 119 runs. That just substantiates my point on the confidence you need to instill in a spinner to get the best out of him.
Abdul Qadir admitted that he was more comfortable bowling under Imran's leadership. Harbhajan Singh emerged as a leading spin bowler in the country under Sourav Ganguly.
Former Indian left-arm spinner, Maninder Singh believes that a spinner needs to be persisted with if any potential is seen in him. One or two bad performances are all that it takes for a spinner to be on the sidelines in today's competitive world.
On 5th May 2012, in  the edition of The Hindu, Mumbai Indians coach Robin Singh lamented the overall decline in the bowling standards and agreed that there was perceptible decline in spin bowling. "Spin bowling has not progressed. The bowlers are not looking to take wickets because they are afraid of being hit. The spinners should back themselves. In this format (T20), you are bound to be hit. The game is such. There are too many restrictions on the bowler. It has become very difficult to be a good bowler," he says.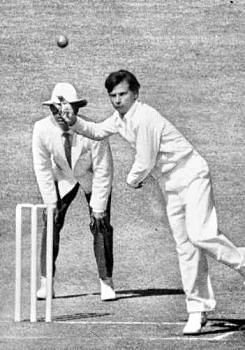 During the halcyon days of the famous Indian spin quartet – Bedi, Srinivas Venkatraghvan, Erapalli Prasanna and Bhagwat Chandrasekar, the quality of Indian spin department could be gauged from the fact that Rajinder Goel of Haryana and Padmakar Shivalkar of Bombay, two of the country's finest left arm spinners could not find a place into the Indian Test side despite producing match-winning performances at the domestic level. Sunil Gavaskar has dedicated two chapters in his book "Idols" to Goel and Shivalkar. Gavaskar empathized with the two spinners and told that they were indeed born in the wrong era.
Vaman Kumar, a formidable leg spinner got a fifer on his debut against Pakistan at Ferozshah Kotla but failed to get a consistent run.
Leg-spinner Subhash Gupte was hailed as one of the best spinners by Sir Garfield Sobers. Gupte flighted and spun the ball sharply, and possessed two different googlies. The West Indians who toured India in 1958/59 reckoned that Gupte could turn the ball on glass. His only drawback perhaps was that he tended to lose confidence when the batsmen attacked his bowling. Gupte took 149 Test scalps and was India's best spin bowler along with left-arm spinner Vinoo Mankad. The two bowled for the last time against West Indies in 1959. Mankad had 162 Test wickets to his name.
Immaculate control of flight and turn made Dilip Doshi a much respected left-arm spinner in English county cricket some time before he donned his country's colors. In another age, Doshi might have gone on to play 100 Tests for India. But like Goel and Shivalkar before him, he was doomed to play out the bulk of his career in the immense shadow of Bedi. An intelligent and patient bowler, Doshi was effective on even the most placid tracks. He played his first Test in 1979-80, when he was 32, and immediately became Kapil Dev's main foil in an emasculated attack. For the next three years, he was an ever-present figure, glasses gleaming, and reached 100 wickets in only 28 Tests (he and the legendary Australian leg-spinner Clarrie Grimmett are the only two to reach that landmark after making their debuts after 30. Doshi's uneasy relationship with Sunil Gavaskar – especially during the Pakistan tour of 1982-83 – was primarily responsible for his Test career running into a brick wall.
Laxman Sivaramakrishnan showed a lot of promise in the initial part of his Test career. He picked up 12 wickets against England at The Wankhede Stadium but soon faded away. Off-spinner Shivlal Yadav and Arshad Ayub represented the country for a brief period. Ayub lost his confidence after India's tour of Pakistan in 1989. Incidentally, Bedi, Prasanna and Chandrasekar's careers were also over after the Pakistan tour in 1978. The placid wickets in Pakistan dented the morale of the spin bowlers.
Kumble broke into the national side in 1990 when Hirwani was still a national hero for picking up 16 wickets on his debut against West Indies. Maninder Singh was still young. Kumble picked up 13/138 in Irani Trophy against Delhi for Rest of India which resulted in Rest of India's victory. This performance earned him a place in the Indian side touring South Africa and Zimbabwe. It was during the 1992 Indian tour of South Africa that he established himself as a quality spinner, taking 8 wickets in the second Test. All in all he took 18 wickets at the average of 25.94 and with an economy rate of 1.84 in the 4 Test series. Later that year, when England toured India, Kumble took 21 wickets in just three Test matches at an average of 19.8 and an economy rate of 2.30. He picked up 7/165 in the third Test of the series played at Mumbai which resulted in India's victory with an innings and 15 runs. He was adjudged man of the match for the feat.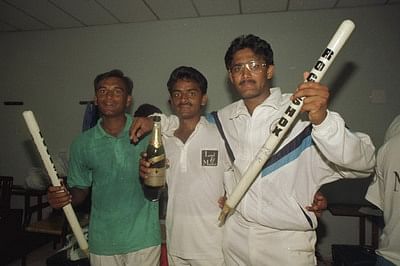 In the 1990s Kumble, Chauhan and Raju bowled majority of the overs and troubled the visiting English team. The strategy was tried out time and again which worked in India's favor. In the 2001 home series against Australia, India tried out a three-pronged spin attack in the series decider at Chepauk. Harbhajan picked up 15 wickets in the match but the other two Mumbai spinners – Sairaj Bahutule and Nilesh Kulkarni – failed to deliver. Those two spinners were strong pillars of Mumbai Ranji Trophy side but the transition to international cricket probably was too taxing on the two of them.
Today India can ill-afford to follow such a strategy to go in with three spinners. The reasons being that "Horses to Courses" policy will not help the spin bowlers in the longer run and besides the fast bowling department is more promising today than compared to spin department.
India cricketer Robin Singh, the director of the Chennai-based MAC Spin Foundation, said "There is no denying that when I played in the 80s and 90s, there were much better spinners around. The focus at the foundation is on `developing spinners.' In fact, the very idea of starting the foundation was due to the fact that spin was on the decline in the country. We have had accomplished bowlers like Prasanna, Muttiah Muralitharan and Intikhab Alam interacting with the boys at the foundation."
Youth could be the solution to the crisis which is imminent in the Indian spin department. Shahdab Nadeem (left-arm spinner from Jharkhand), Sunny Gupta (off-spinner who now plays for Tamil Nadu) Piyush Chawla (leg-spinner from Uttar Pradesh), Sridhar Iyer (leg-spinner from Kerela) and Mandeep Singh (left-arm spinner from Haryana) were identified as spin bowling future of the country and got an opportunity to bowl at the Indian batsman in a camp held at Bangalore in 2005. Seven years later, none of the bowlers is even close to making it into India's Test match team. Nadeem has had a successful outing in the Indian Premier League for Delhi Daredevils while Piyush Chawla makes sporadic appearances for India and is yet to make a mark for himself at the international level.
Murali Kartik was on the fringes of selection on most occasions. Kartik too failed to impress barring his man-of-the-match performance against Australia at Mumbai in 2004.
Amit Mishra is another bowler who made a promising entry into Test cricket picking up fifer in his debut match against Australia at Mohali in 2008. Kumble retired after that series assuring to the fans that the future of Indian spin bowling was in safe hands.
Kumble could be right. We need to fine-tune a few things. If spinners are patient and work hard there is no stopping them. There is no dearth of quality advice for them.
The need of the hour is the vision and clarity of thought. Spin will then surely be the King in India.