"Formation is not important, it depends on the players you have..." - Karim Bencherifa
Featured Columnist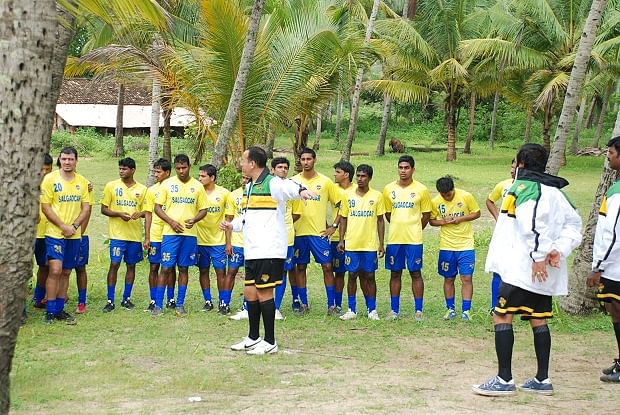 Karim Bencherifa has enjoyed a roller coaster ride since he joined Salgaocar Sports Club mid-season in 2009-10. First, the Moroccan helped save their bacon when they were floundering in the I-League and then surprised one and all by guiding the green brigade to its second title in the premier division next season after a ding dong battle with Trevor Morgan's East Bengal. 2011-12 started off with a bang with the Federation Cup in the kitty but ended in a whimper — a lowly sixth place finish in the I-League, 13 points adrift of winners Dempo.
This season, the astute Moroccan mentor will be hoping to turn things around with a revamped squad with over 20 newcomers and probably build a team for the future. The Vasco-based club have not embarked on a high profile signing spree, unlike say Prayag United or Mohun Bagan. Salgaocar's modest initiatives have seen Namibian midfielder Quinton Jacob (from United Sikkim) and Nigerian striker Jagaba Hamza (HAL) coming in, while ageing central defender Luciano Sabrosa (Brazil) has been retained. They are also on the look out for an Asian striker to replace the talismanic Ryuji Seoka (Japan), who has joined reigning champions Dempo.
Salgaocar's new season officially began on Monday, July 16, when the players and staff assembled at the La Paz Hotel in Vasco to collect their kits. The next day onwards fitness sessions commenced at Velsao beach along with gym workouts. The 44-year-old Moroccan attempt to replicate his winning formula of 2010-11 will be watched with interest.
"Hard work is important," Bencherifa told www.sportskeeda.com while unveiling his road map of success. "I focused a lot on fitness because without it you cannot do anything. The second thing is that we were very organised, everybody knew his job and we attacked and defended as a team. The third thing is good team spirit among all the individual members of the team and that is what led to the results you have seen."
The former midfielder explained that his philosophy is to not to raise the bar of expectations at the outset, something that paid rich dividends: "When you do the right things every day, at the end of it all you find yourself right up there. But when you focus on winning the League or the Cup, then you end up missing it. I did not want to put too much pressure on the players by talking too much of being champions but I knew we were headed the right way because we were doing the right things. All clubs target the title at the start of the season but I never talk like this. We know our limitations, we know we have a chance like everybody and we work towards that."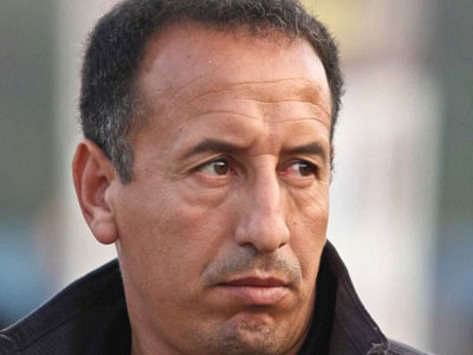 Bencherifa, who was a TV pundit on CNN-IBN during Euro 2012, debunked the importance of systems in his winning campaign. "I used different formations 4-4-2, 4-3-3, 3-4-3," he explained. "But formation is not important, it depends on the players you have and how the team plays. I know people love to talk about formations, but only few understand what it is all about!"
Asked to explain why the green brigade fizzled out last season, Bencherifa revealed, "I think we were drained. For the first few months we participated too many tournaments and too many matches. When I look back I think we should have sacrificed the Durand Cup. Even before we could adjust ourselves, we started the I-League. That led to our bad start, but we did recover well and were competing for honours till the last 2-3 rounds. If you remember, we won the Federation Cup, and were runners up in Goa league because of goal difference with Dempo (in the final round Dempo beast Vasco 7-0 and that gave them an edge on goal difference). We were in the final of the Governor's Cup in Goa and fared decently in some games of the AFC Cup. But it was very tiring. Yes, we expected better things but we didn't do badly either."
While deftly evading tackles and talking about the individuals who may not have come up to scratch last season,  the wily tactician makes light of the departure of the talismanic Sueoka, who was with him since his Mohun Bagan days. The Japanese No. 11 notched 10 goals last season and 18 in Salgaocar's winning run prior to that.
"It works both ways, he contributed to our success and the way we worked also gave him success," argued Bencherifa. "Here, we take things a bit out of context. We should not make a drama when players go. This is a rule of football all over the world. It is normal that players come and go, that coaches come and go."
Expanding on this theme, the multiple 'coach of the year' award winner averred, "We do not replace player for player or position by position. We have built a good squad this year with new foreign signings plus we have lot of exciting talents among the Indian players who will definitely prove their worth."
Looking back, the well-travelled Bencherifa, who came to India in 2006 after his innings at Singapore's Woodland Wellington FC ended, says he has enjoyed an "exciting" time at all the three clubs he has been associated with here. He inherited a squad comprising mainly youngsters at Churchill Brothers after it was promoted from the second division and transformed it into a competitive outfit.
"And it was basically that squad that gave Churchill all the trophies and continued to give results even after I had left….I worked with them for 24 months, when I took over nobody knew these players, including Odafa (Okolie), and after I finished everybody made a name for themselves, got results and won trophies."
He also doesn't think that his inability to take up the AIFF's offer of the national coach's job last year was a 'missed opportunity': "I never look back. I want people to remember that I was honest to my job. It was a great challenge but I could not just slam the door on Salgaocar and be labeled an unprofessional guy. I do not know what would have happened had I taken it up. I could have been a failure, so I don't look back. No doubt, it was a good chance for me, I was looking forward to it but I could not take it up. Now I am focusing on my challenge with Salgaocar again."
The challenge will be to make Salgaocar return to its winning ways. Bencherifa indeed has his task cut out!