Ben Spies to leave Yamaha after 2012 season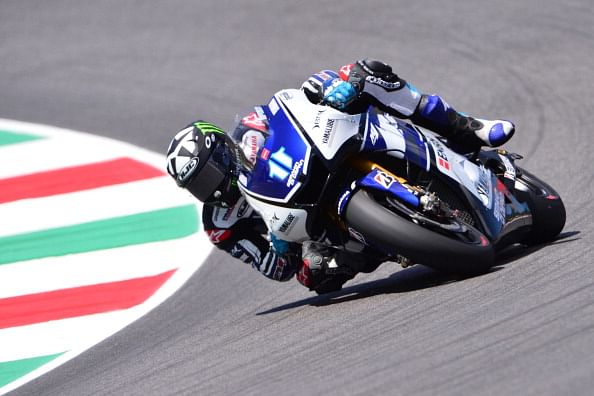 It has been revealed that Ben Spies will be leaving the Yamaha MotoGP team at the end of this season. He announced his departure through Twitter, but the Tweets in question were removed shortly after that. The announcement comes before an official announcement by Yamaha and ahead of his home race at Laguna Seca.
The 2009 World Champion Tweeted three messages which caused many rumours. "U can say next year will be a bit diff I'd say. excited at all prospects stay tuned" and then he added "I thought I'd be dramatic like all the sites and reporters are haha maybe nothing changes except to be back were we are meant to be!" and  concluded with "Big things are happening from the horses mouth! not the Internet sites haha. Gonna be fun that's for sure Ill keep ya updated"
Later on, Spies gave a more official statement via email to the American website, Superbikeplanet.com. "I have chosen to leave Yamaha after this season for a litany of reasons," he said. "I will explain more when I feel it is appropriate. I'm discussing my situation with my sponsors and they are behind me. There are a few people at Yamaha who I hate to leave and they know who they are. I wish Yamaha the best. I won't make any further comments until the official announcement comes out."
One of the persons who doesn't  like to see Spies leave is teammate, Jorge Lorenzo. "It's sad news to hear that Ben is not continuing. For Yamaha it's really sad, because he has been a Yamaha rider for a long time. I think he has great potential, and I wish him good luck in the future. Now we have to see what is going to happen with the second rider in Yamaha."
Ben Spies hasn't been able to finish on the podium this season, while Lorenzo has won five Grands Prix and leads the World Championship.
Published with permission from GPnow. keeping you up to date.