Meanwhile, LeBron in USA Olympic team huddle
Featured Columnist
Pretty dominant team USA is. Basketball is one of the disciplines where the Gold seems locked up, regardless of the size issues. When your perimeter players include Kobe, James, Durant, Carmelo and Paul, that spells nightmare for any defense.
Nothing much for LeBron to do here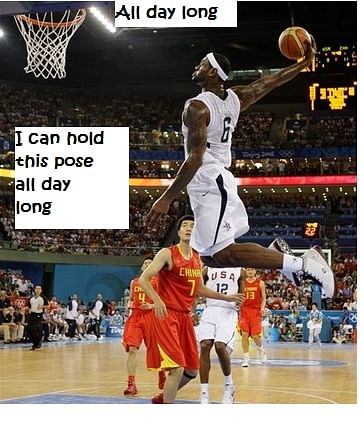 Besides muse..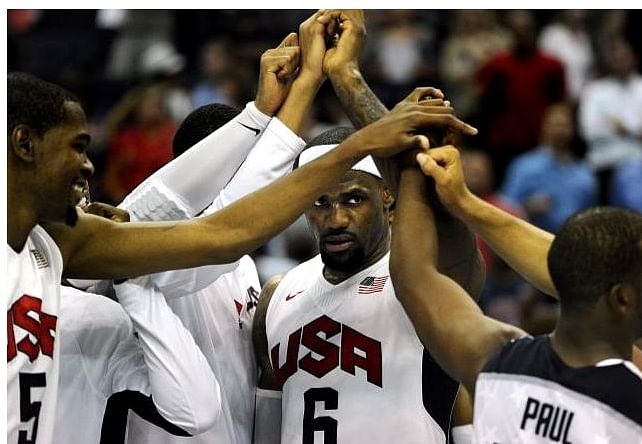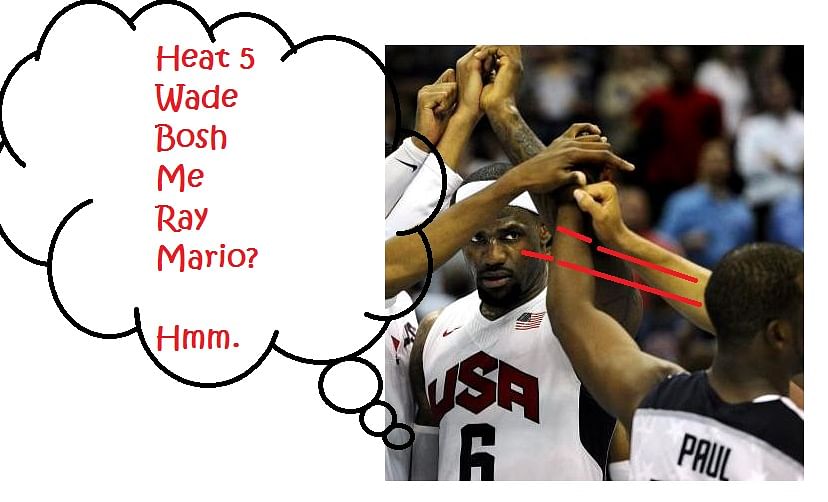 All eyes on James. James eyes on Chris Paul.
After 2008 Olympics, there were theories that Wade, James and Bosh had colluded and decided to come together in Miami.
Who knows, if Paul will stick with the Clippers after next year or will he too succumb to the seductive heat of the Heat?