Taufik books pre-quarter date with Lin Dan
Featured Columnist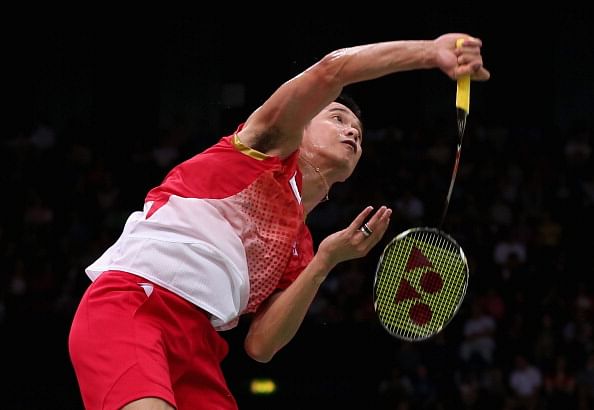 World No.6 pair Christinna Pedersen and Kamilla Rytter-Juhl of Denmark handed a rare defeat to Qing Tian and Zhao Yunlei – the first defeat this year that the world No.2 Chinese combination have suffered to a non-Chinese pair. On an adjacent court, world No.3 pair Mathias Boe/ Carsten Mogensen countered No.7 Chai Biao/ Guo Zhendong's challenge with surprising ease at Wembley Arena on Tuesday.
Meanwhile, former Olympic champion Taufik Hidayat of Indonesia and P Kashyap of India clinched their places in the last-16 with straight-sets victories. The story of the morning session, however, was China's two defeats in the men's and women's doubles, both to Denmark.
The morning session's results mean that Boe/ Mogensen will play Group A's second-ranked pair. If world champions Cai Yun and Fu Haifeng top Group A, as they are expected to, they will have to play their teammates Chai/ Zhengdong in the quarterfinals. Cai/ Fu's last group match against Chinese Taipei's Fang Chieh Min/ Lee Sheng Mu will decide whether there will be an all-China quarterfinal.
Both Danish pairs were impressive. Both attacked hard at every opportunity and kept their composure during the rallies. Boe and Mogensen's biggest advantage is the steepness of their attack, and they used that to devastating effect. After a relatively comfortable first game win (21-14), the Danes were pushed in the second game, but they always had a marginal lead. The Chinese fought back from 12-16 to make it 17-18, but the Danes closed out the match on their second match point.
Similarly, Christinna Pedersen and Kamilla Rytter-Juhl used the steepness of their smash to dent the Chinese wall. They were also admirably composed during the short and quick exchanges. The first game was tense, and Denmark took the first game through excellent short serving by Rytter-Juhl. With the two Danes avoiding errors and riding high on confidence, Qing Tian and Zhao Yunlei's challenge slowly faltered in the second and the Danes celebrated wildly. Their win has thrown Group D open, and only the last Group match later today, between Miyuki Maeda/ Satoko Suetsuna and Lok Yan Poon/ Tse Ying Suet (Taipei) will confirm the two pairs who have made it from the group.
"This loss serves as a warning," said Qing Tian. "You can never take things for granted."
The lower half of the men's singles draw will see a battle of Olympic champions. Taufik Hidayat booked a pre-quarterfinal date with defending champion Lin Dan after overcoming a spirited fight from Pablo Abian of Spain.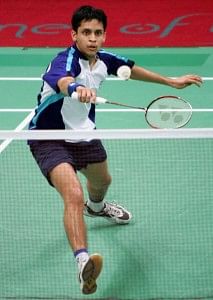 Abian threw everything into the battle with Taufik and was within a couple of points of taking the first game. At the critical moment, however, Taufik turned to his biggest strength – his net game, and drew two lifts from Abian, both of which he smashed down to win the game. The Spaniard eventually faltered in the second.
Parupalli Kashyap became the second Indian singles player after Saina Nehwal in the pre-quarterfinals when he beat Nguyen Tien Minh of Vietnam to top his group. That means Kashyap will take on Niluka Karunaratne of Sri Lanka, a surprise winner over Kenichi Tago of Japan.
Kashyap said he was keen to avoid a repeat of his last result against Nguyen. "He (Nguyen) beat me at the World Championships last year where I let seven match points go. This came back into my mind towards the end of the match and I was determined not to let that happen again. That ghost is now laid to rest.
"I can look forward now to the last 16 and I know I will play Niluka and I also know he is dangerous and much better than his world ranking suggests."
In the Group D match on Tuesday, Kashyap, needing a victory to ensure qualification from his group, played a near-perfect match, keeping his concentration at a high level and choosing the right shot at the right time.