Krishna Poonia throws her way to 7th place in Women's Discus event
Contributor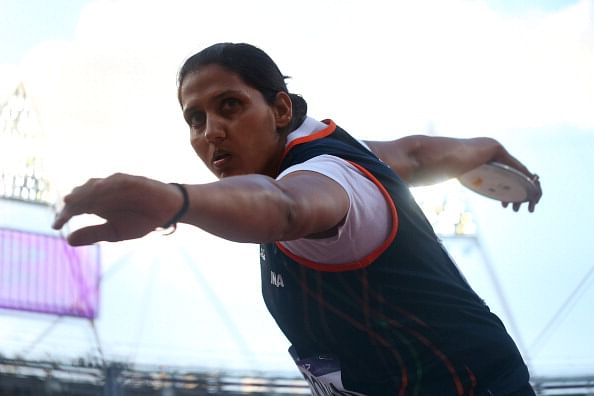 Krishna Poonia finished at 7th place after reaching the final eight in the Women's Discus Throw event at the London Olympics.
The 35 year old national champion from Haryana started off well on her first attempt, recording 62.42m.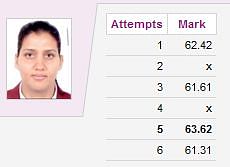 Poonia's second and fourth attempts were disappointing as she was fouled out. However, she renewed Indian hopes on her fifth attempt when she recorded a respectable 63.62m. It went down to her final attempt where she had to produce something remarkable to come close to winning a medal. Unfortunately, she ended on a disappointing note with 61.31 (m).
Sandra Perkovic of Croatia recorded the highest mark of 69.11 to attain first place, while Darya Pishchalnikova of Russia (67.56) and Yanfeng Li of China (67.22) finished at second and third positions respectively.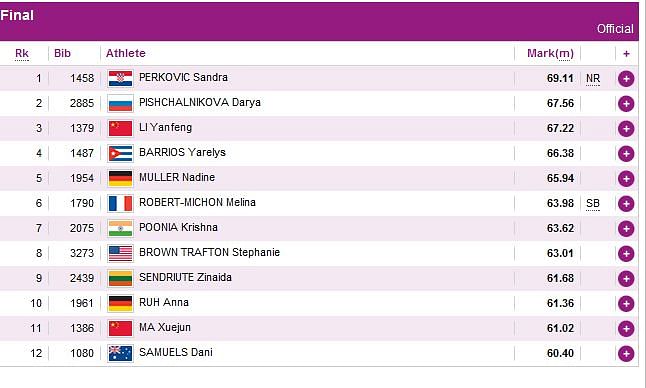 Earlier in May, Poonia won the hearts of her ardent fans when she broke the national record after throwing 64.76 (m) in Hawai USA. She was also the first Indian discus thrower to qualify for the finals at the Olympics after recording an impressive 63.54m.
Whatever the result maybe, Krishna Poonia has represented the country to the best of her abilities and bows out of the London Olympics filled with great pride and dignity.