Finally... Lucas Moura is NOT joining United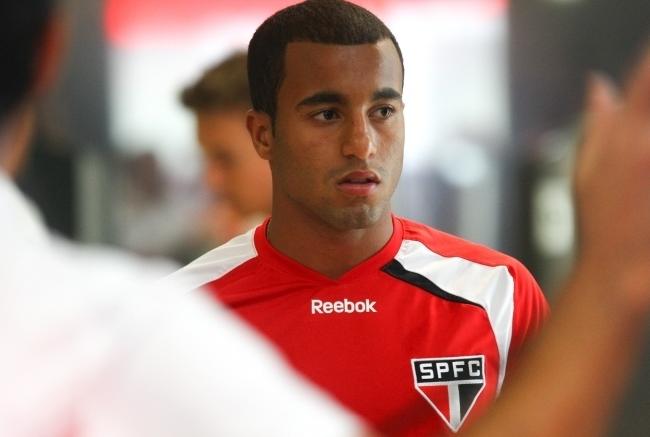 It's now safe to say that the Lucas Moura transfer saga is over. With PSG offering over 45 million, I don't see Lucas staying in Brazil anymore. As disappointing as it is for me, it's just crazy money for a 19-year-old. But, it's not a negative for United. They can buy three other better players with that kind of money. And it's now time to switch attention to Robin van Persie, now that City and Juventus are out of the race.
The Daily Mirror reports that United are shocked by a demand of 6 million pounds from his family and relatives. Further it adds that Lucas is apparently 'bored' in Manchester. There is no way this deal is going to be completed, unless Lucas wants a move only to Old Trafford. That seems unlikely, though, due to the fact that today's generation of footballers are attracted mostly to cash. They don't look forward to becoming legends at big clubs.
Few hours ago, even Inter Milan pulled out of the race for the same reason. PSG sporting director Leonardo has good connections with Sao Paulo and a deal should be completed within the next few days. Sao Paulo would be crazy to reject 45 million euros.
Once again, United have failed in the transfer market. It's either two situations; United don't have the money or United have the money, but don't want to spend it. For years now, the Glazers have been criticised for their debt, which was thought to be the reason for the club not spending in the transfer market. But, Sir Alex Ferguson has always denied that they are the reason for this. Instead, saying that the players were simply overpriced.
Should United splash the cash for Lucas? Leave your comments down or tweet me @ratedrdheeraj